Clanwilliam are a Global Healthcre group, with operations and customers across the world. They deliver innovative technology and services that empower clinicians to deliver the best possible care. SoBold began working with Clanwilliam in 2017, and were made their Exclusive Digital Partner in September 2017.  Since then, our relationship has gone from strength to strength. 
The previous Clanwilliam website, which SoBold also built, had become outdated, and along side a brand refresh, Clanwilliam wanted to redesign and develop their website, in order to improve the messaging and usability throughout. 
SoBold worked closely with the Group Brand and Communications Director, Lauren Turner to get an understanding of the direction in which Clanwilliam wanted to take their business. 
We got to work on moodboarding and showed multiple different directions in which the brand could go. With input from various different stakeholders, the direction of the brand was chosen, and we were able to get to work on the new website design. 
The new website flow was mapped out against the User Personas that were built out and we made High Fidelity Wireframes which helped Clanwilliam get to grips with the proposed User Experience of the site. 
On a tight deadline we were able to move the Clanwilliam website's to the Development stage and the new websites were built, 301 redirects were in place and the Clanwilliam website was launched externally. 
Initial Project Duration
16 weeks
Target Audience
Healthcare Professionals
Business Owners
Goals
Refreshed brand
Individual sites for sub brands
Clean interface
UX at forefront
What we did
Branding Refresh
Web Design
Web Development
Web Management
Same legacy. New identity
Clanwilliam had not rebranded since their inception, so ensuring the brand refresh suitable brought their business inline with their company positioning was always going to be a challenge!
Project Information
SEMrush best practice score
Measured at launch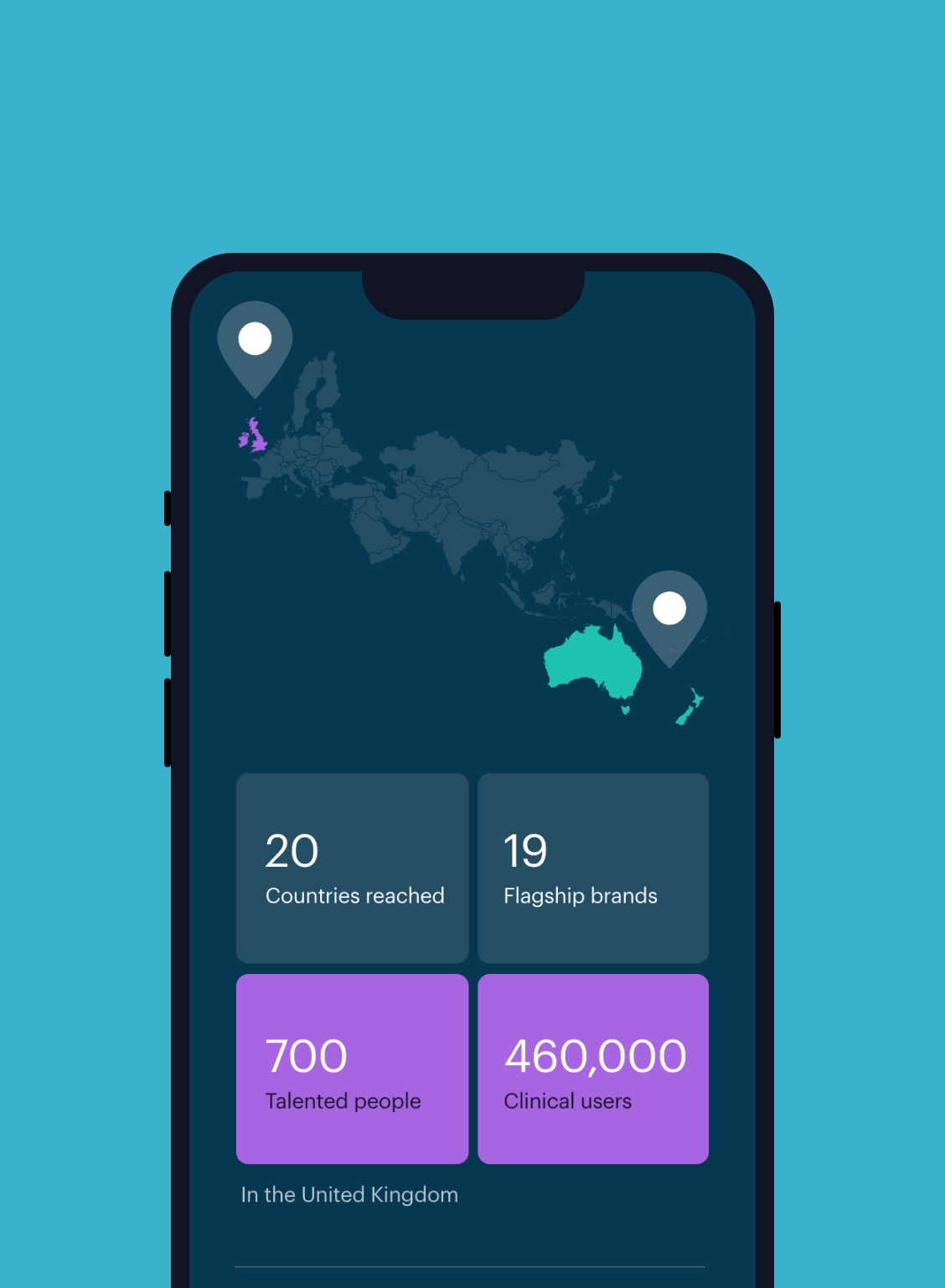 The final stage of the design was applying the UI and new brand to the wireframes. We also had to build out 3 different divisional sites, for Clanwilliam's divisions.  
A site that achieves Connected Health Vision
Each of the Clanwilliam brands has their own unique story whilst embodying what it means to be Clanwilliam. SoBold were tasked with bringing these brands together under the same umbrella whilst ensuring each of them maintains their own identity within the family.
From Clanwilliam
SoBold are always personable, full of ideas and willing to go the extra mile to deliver projects on time and to a great standard. Work is tangible with clear objectives, achievements and success rates documented, enabling me as a Marketing Manager to regularly analyse ROI and prove the value of the work.