Summary
In this article, we'll outline the end-to-end steps of what takes place in a thorough user experience (UX) and user interface (UI) web design process and discuss what modern web design requires to be successful.
—
You may have read our in-depth guide to creating a brief for a web design and development project. A brief can be used to capture all your ideas and requirements before discussing your project with any web design and development agencies.
Once you've completed your brief, and evaluated your options for agency partners, you'll be ready to launch into your website project.
An end-to-end website project is typically organised into phases, which will usually be structured as follows:
Design
Development
Quality Assurance Testing
Migration and Launch.
We've provided a detailed breakdown of these phases in a recent series of articles. This series is intended to give you a clear understanding of the full end-to-end process involved when working with an agency to design and develop a website. This will help you remove any apprehension heading into this kind of project and set you up for success.
The Current State of Web Design
"Design is not just what it looks like and feels like. Design is how it works."

Steve Jobs, Co-Founder and former CEO of Apple.
While web design does focus on the visual aspects of the site, there's a lot more to it than just the aesthetic elements like colour schemes and typography.
Web design is a complex blend of branding, user experience (UX) design, user interface (UI) design, graphic design, content creation, layout and structure, accessibility, and much more.
The design of your website needs to be visually attractive but, more importantly, it also needs to be simple and easy-to-use. Your website needs to find the perfect balance between supporting your strategic objectives and serving your clients with a seamless experience. Of course, that's much easier said than done, which is why it's so important to find an experienced partner you can trust to guide you through the process.
Outlining the Web Design Process
Phase 1 – Research and Planning
The phase that underpins EVERYTHING!
A good agency will have absorbed everything in your project brief. They should also have worked hard to understand your perspective and your requirements from your website, before you've even agreed to work together.
Once you're preparing to launch the project, the research and planning phase will then go beyond that initial information gathering exercise.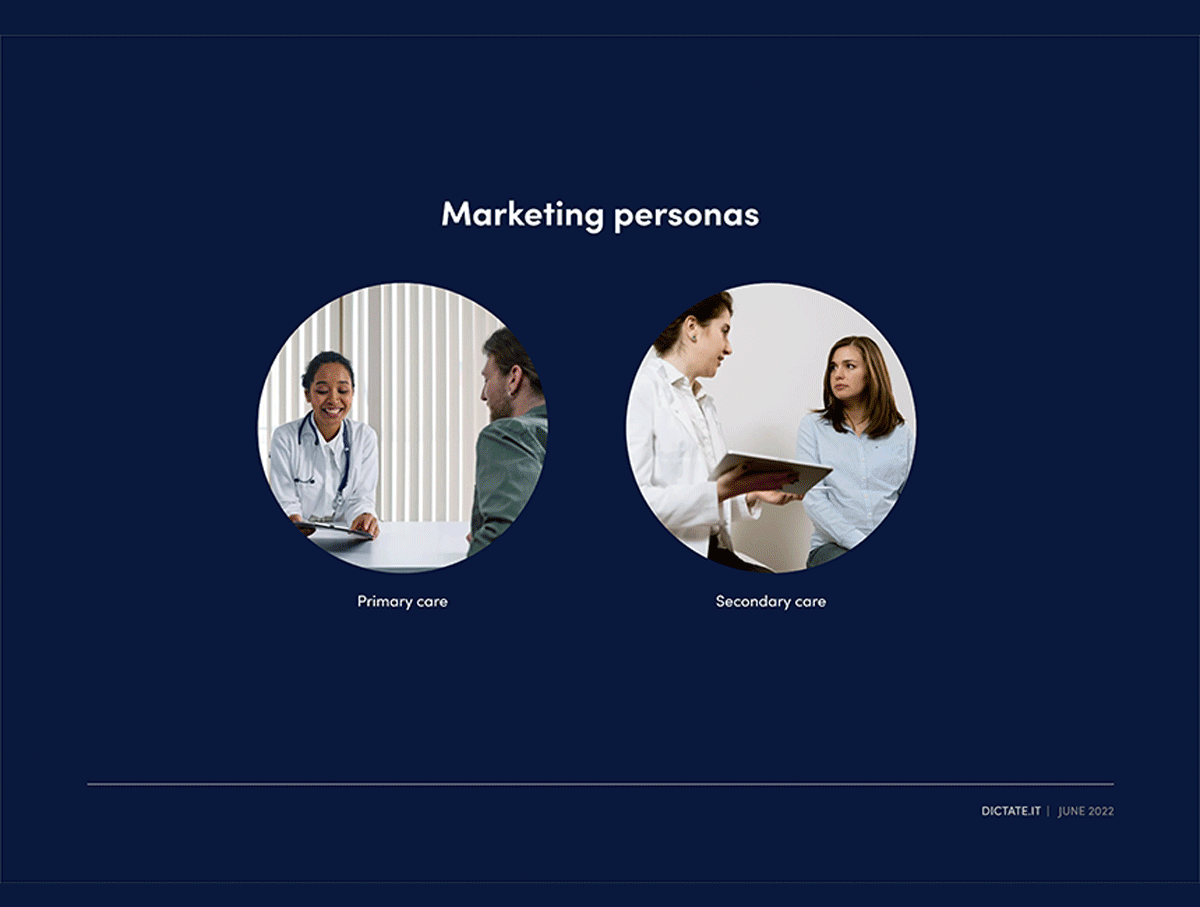 The objective of this phase is to define the full scope of the website, including its design, its features and functionality, its content, and everything else involved.
Your site will be discussed in extensive detail, and then research will be conducted into some key areas that will inform your design and development, such as:
Strategy
Website Data
Target Audience
Industry Landscape
Competitors.
Whether you're making small updates to an existing design or completely rebranding your business, it's equally important to use this research to inform every decision you make. That's because every element of your site's design must be made to support your business goals and serve your target audience with a great user experience (UX).
This research and planning phase is essential in enabling you and your agency partner to do that.
Phase 2 – Visual Exploration
This exploratory phase involves defining the most appropriate and effective visual direction to take with your site.
The main tool used to help determine the right visual identity for your website is a set of mood boards. These are a visual compilation of different options for colour, typography, structure, images, and other visual components that are used to tell your brand's story through your website's design.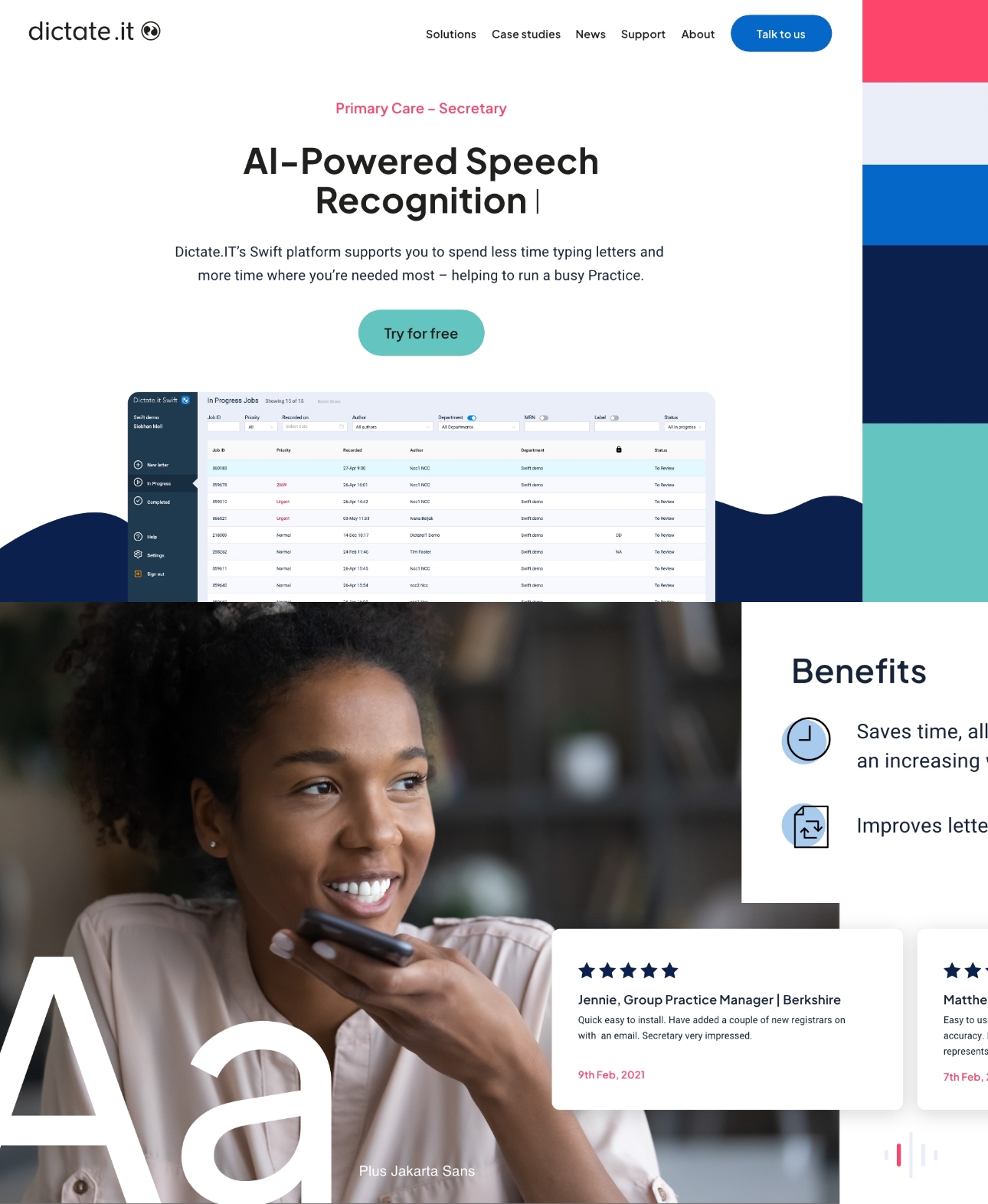 A good agency partner will usually present around three mood boards to help shape the direction, then collaborate with you to narrow it down to one final version.
Visual exploration, like most processes within web design and development, will be collaborative and iterative. You'll be presented with ideas by your agency partner, then given the chance to provide feedback across several rounds of revisions.
Phase 3 – User Experience (UX) Design
The UX design process is the phase in which you work with your agency's UX specialist to create a blueprint of the website functionality.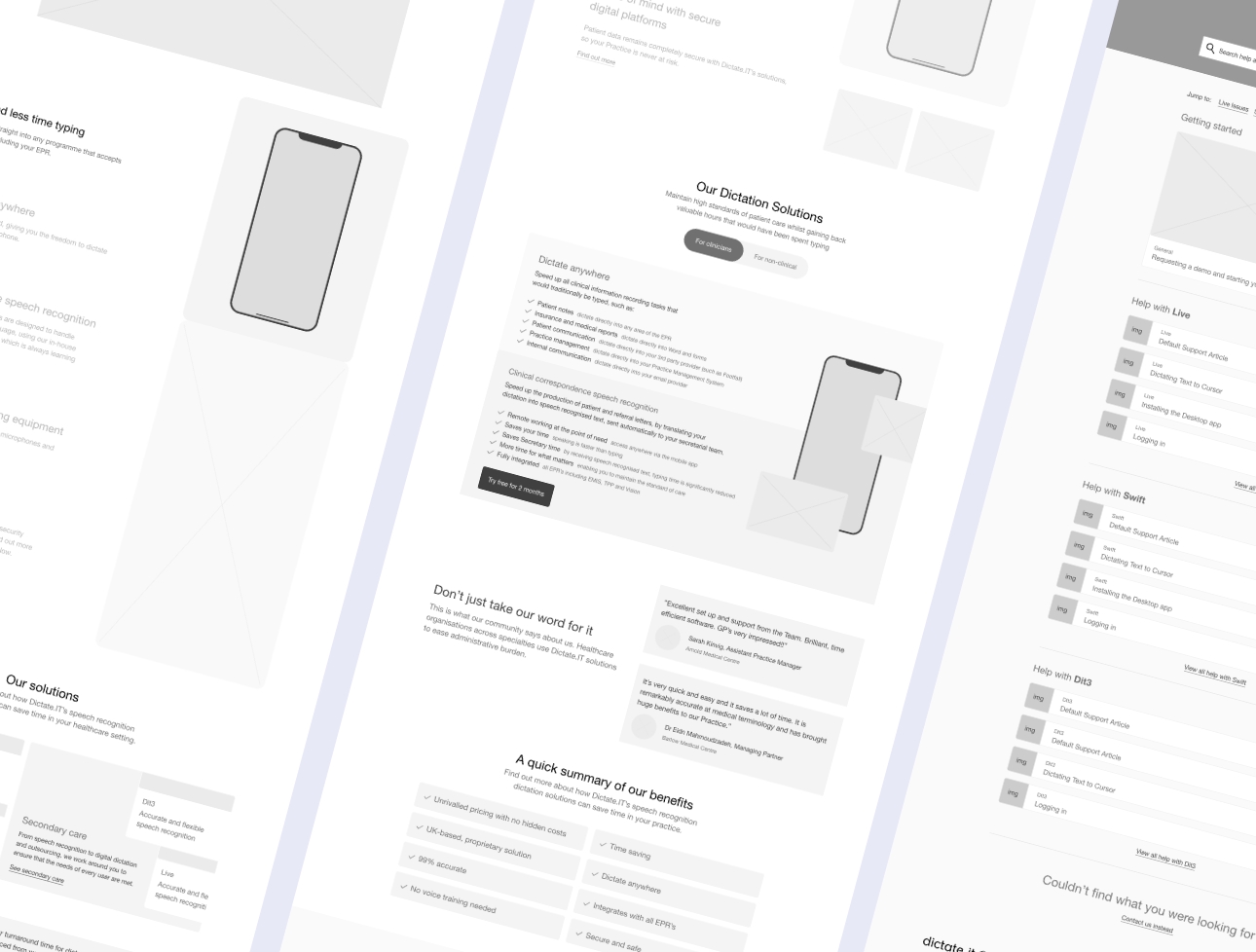 This involves creating wireframes (either low-fidelity or high fidelity) that help you visualise the design and outline your website visitors' flow through the pages into your main calls-to-action. This is the way the website's design works strategically to drive outcomes that align with your business goals.
This phase takes place before working on the site's visual design to ensure the two separate aspects complement each other.
Phase 4 – User Interface (UI) Design
From there, your user interface (UI) will be designed. The styles, fonts, and look and feel of the site from the mood boards will be applied to the wireframes.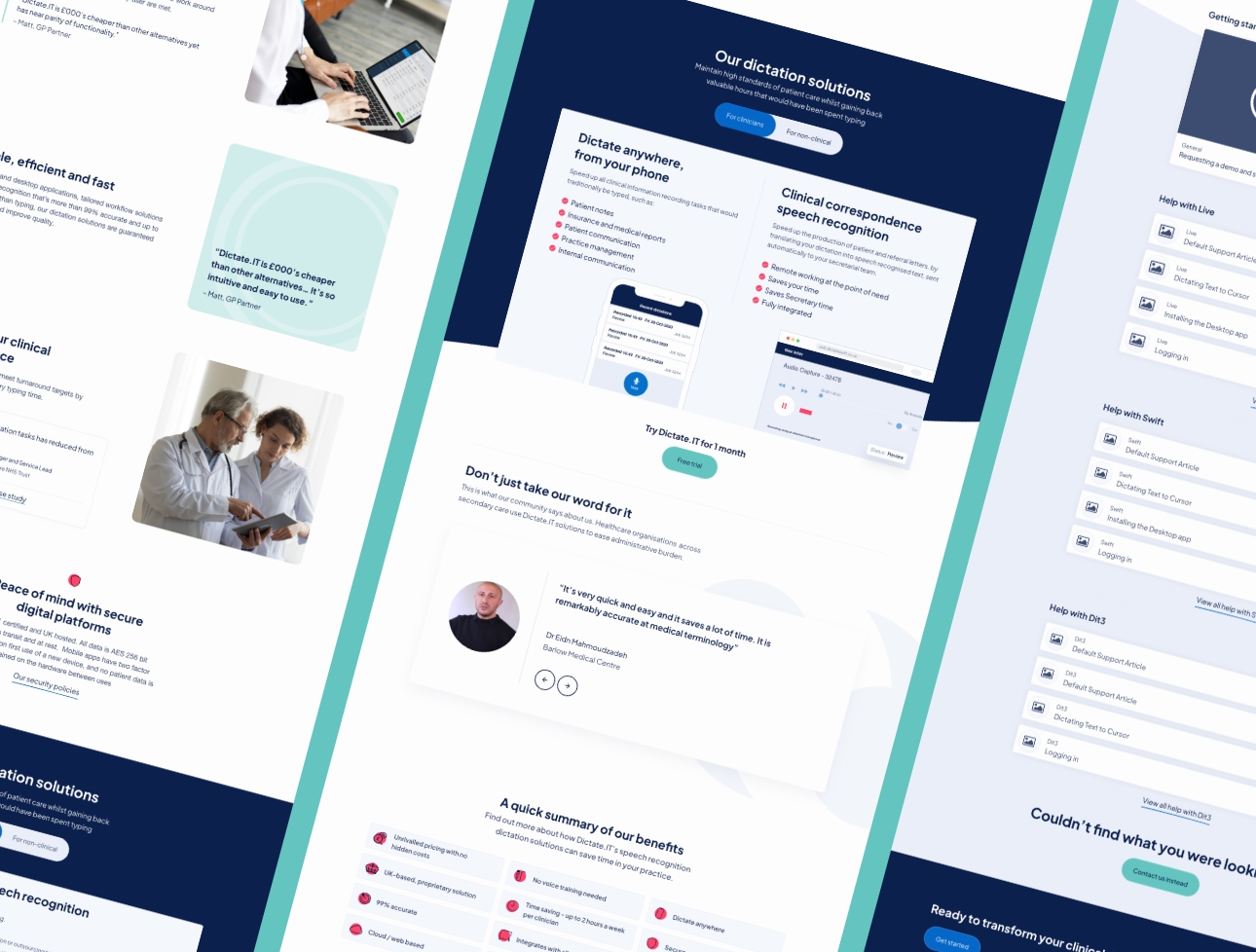 Your agency will likely present you with a design for your homepage before moving on to the rest of the site. This will typically be done on a desktop screen size, but it can be done on mobile if you want to take a mobile-first approach. Once this is complete, it will then be designed across the relevant breakpoints.
After completing this process, your agency partner will be ready to enter into developing your website.
Making Complex Processes Simple
As technology continues to become more advanced, more and more of our daily lives now take place in a digital-first context. This means:
Your target audience now has a shorter attention span, and less patience when browsing websites and services online
Your target audience also has more choice of options than ever before when choosing who to buy from.
In order to succeed, your website's design requires careful planning, research, and a strategic approach if it hopes to meet the demands of the modern client.
Working with a specialist design and development agency is a proven approach to ensuring you gain a website that meets your requirements and delivers on the expectations of your target audience.
Completing a process like the one outlined in this article will enable you to design a website that can become your clients' go-to online source when they have a need.
As mentioned earlier, we've provided a step-by-step guide to each of these phases to make the process even easier for you.
To learn how to easily navigate the research and planning phase of a web design and development project, read our next article here.
Would you like these insights straight to your mailbox?
How Healthcare Businesses Should Approach Bespoke Web Development to Set Themselves Up for Success

Many businesses in the healthcare sector require some form of bespoke web development in order to remain competitive today. But entering into a bespoke development project can be a daunting challenge, with plenty of risks attached to it.

This article will answer your pressing questions about bespoke web development, and provide you with a step-by-step guide to set yourself up for success when approaching your own project.

In recent years, modern healthcare has been driven forward by great advances in technology. Organisations in the healthcare sector have leveraged cutting-edge digital technology to transform the way healthcare services are delivered for the better.

But with that positive change comes a shift in expectations to improve technology across the board.

Whether you're a practitioner or a healthcare solution provider, you now must deliver your services to your end-users through the latest digital channels if you want to keep up with the rest of the industry.

If you're unable to meet modern expectations for an effortless consumer-grade user experience (UX), your clients and partners will be left unsatisfied and may look elsewhere for a more convenient alternative. This can also apply to your internal systems and processes, as your employees also want intuitive digital tools in order to do their work efficiently and effectively.

To achieve this, you need a sophisticated website that serves your users in a way that's specifically tailored to their needs and preferences, while also supporting your strategic business objectives. Given the complexity of the healthcare sector, that will likely require you to develop a website with bespoke features and functionality.

Of course, any website you develop also needs to be secure and compliant, and flexible enough to adapt as your business grows or healthcare technology trends continue to evolve.

Going Beyond the Basics with Bespoke Development

While a more straightforward, simple website may be sufficient for small and medium-sized businesses, such a limited approach will prevent companies in the healthcare sector from retaining clients and staying competitive.

If you're struggling to deliver exactly what your clients or other users are looking for, particularly in an industry as technical as healthcare, you may need to build a bespoke website. This could include anything from:

A bespoke client-facing website that represents your brand and provides direct access to your products or services
An internal web portal, either for training employees or for networking and sharing of information
A bespoke intelligence platform with powerful data and analytics capabilities
A new content management system (CMS) that can provide greater flexibility and scalability for a portfolio of multiple sites
A unique tool to transform inefficient manual processes into a simple digital platform
A bespoke website that integrates directly with a wide range of other back-end tools and technology, such as your CRM system.

With a bespoke development project, the possibilities – and opportunities for innovation and growth – are virtually endless. You can discuss your current business challenges among your team, and then create something purpose-built to solve those specific challenges.

Of course, coming up with an idea for an exciting new site is the easy part. For many businesses, it's an additional challenge to know where to go next. To make that easier for you, we've provided a simple, proven process here to help you plan and launch a bespoke web development project that will set you up for success.

A Process for Approaching Your Bespoke Development Project

Start with the "why" and think about what you're trying to achieve

As touched on above, it's important to have a specific reason for building a bespoke site. Whether it's to achieve a strategic business goal, like customer growth, or overcome a prominent challenge, like inefficient processes, you need a clear purpose.

Determine exactly what you're trying to achieve with your website and why it's being developed. A big part of this will also relate to delivering on a specific need or solving a specific problem for your users as well.

Thinking of how it will help your users in a valuable way will make it easier to understand what sort of features and functionality you'll require.

List all your requirements and use them to create a project brief

Once you've completed that first step, you'll already see a list taking shape, with requirements for design, usability, capabilities, and so on.

Note down all those things your website needs to do and use that to create a project brief. This is a simple written document containing all the ideas you think are relevant to your site, including both functional and non-functional requirements.

The purpose of this is to make your request as clear as possible for the design and development agencies you speak to.

The more specific and detailed your brief is, the better, and that includes things like your initial ideas for cost and timelines. This will help ensure your agency will deliver what you're asking for on time, within your budget, and matching your specifications. Without a clear, specific brief, you could wind up disappointed and maybe even over-spending.

For a comprehensive guide to creating a brief that will set you up for a successful web design and development project, read our useful article here.

Evaluate the options for a technology platform to build on

Most websites on the Internet are built using a content management system (CMS). This is almost certainly the type of platform you'll want to use to create, edit, and publish all the content on your website and manage things behind the scenes.

Every business is unique, and every bespoke development project is different, so you need to use the work you've done in the previous two steps to help you select the right CMS.

By this point, when you're evaluating platforms, you should already know your objectives, your requirements, your users' needs, your budget, your existing technology stack, and so on.

Take all these factors and use them to determine which CMS is the best suited to deliver exactly what you want.

Something that's important to note is that integrating a new website with other systems can be complex, particularly if you're building your site on a new platform rather than an existing one.

When planning a bespoke development project, you'll need to consider how easily your new platform will integrate with your other systems.

We recently produced a helpful series of articles comparing some of the leading CMSs for enterprise website development. You can read those here:

Find the right agency partner to design and develop your site with you

As mentioned earlier, you'll likely need to find a design and development agency to partner with in order to create a bespoke website.

Building, managing, and supporting a high-performance website in the current technology landscape is extremely difficult, especially in a strictly-regulated industry like healthcare.

Not only should you look for a partner with a proven track record of delivering bespoke websites, you should also try to find one with healthcare sector-specific experience as well.

Which agency you choose will have a significant impact on whether your development project is successful, but also on whether or not your new website is successful in the long-term as well. It's a decision that mustn't be taken lightly.

Some of the qualities and capabilities that are important to look for when assessing your options for an agency partner include:

Experience working with businesses in the healthcare sector
A strong portfolio of successful bespoke development projects
The expertise to guide you and help you make the best decisions for your project
Certifications and accreditations
Compliance with healthcare sector regulations
Security and data protection built into the core of your project
Secure hosting supported by back-up, disaster recovery, and risk mitigation plans
Ongoing support services to maintain, update, and optimise your site
Additional advisory services to help you gain as much value from your technology as possible.

What Does a Bespoke Website Require to be Successful?

Once you've found a CMS and an agency you're comfortable with, the next step will be to design and develop your bespoke website.

This will involve working to the requirements you noted in your project brief, but there are also some essential qualities and characteristics of a successful website in the current digital business landscape:

Enterprise-Grade Hosting

Ensure your agency can provide enterprise-grade, secure hosting, ideally with managed services, from a trustworthy provider. Not only is your hosting environment responsible for the security of your site and protection of your data, but it can also influence the speed and performance of your site.

If you're in a position to build a bespoke website, you're likely going to be dealing with a high volume of data and a large audience of users, so it's important that you have a hosting service that can manage that without any disruption to your services.

User Experience

Whatever services or products you provide to companies in the healthcare sector, a great UX is the foundation of any successful website. People working in almost all industries now expect the same convenient consumer-grade experience they receive from the technology they use in their personal lives. Your website needs to be as quick and easy-to-use for your visitors as apps like LinkedIn and Amazon.

This also applies if the sites you're looking to build are internal-facing for employees. Workforces now also demand a seamless experience with company systems, and providing this will create gains in efficiency as well as competitive advantages.

A great UX usually leads to a strong ROI.

Performance and Functionality

Your website connects you directly to your clients. Flip that to your client's perspective, your website is a direct reflection of the quality and professionalism of your services.

If your website is slow, or doesn't give your users what they need in terms of performance or functionality, they won't hesitate to look elsewhere.

Security

Businesses today run on data. The data of your clients, partners, and your own critical data will be at risk if any technology attached to your network is not secure.

As mentioned earlier, you need to make sure your site is hosted in a secure environment with robust data protection measures in place. But security isn't just about hosting. Security also comes down to a wide range of best practices, like regularly testing your site and updating your platform.

When your clients and partners are working with highly sensitive medical data, all your technology must also be highly secure and compliant with industry regulations.

Again, these are all critical things that your agency partner should be experienced enough to handle for you.

Personalisation

Personalised user experiences are becoming increasingly important for businesses to deliver to their clients and employees these days. One of the key advantages to a bespoke website is that you're able to provide each of your users with personalised content and services, tailored to their needs, at each stage of their user journey.

Scalability and Agility

More often than not, a bespoke website is a key point of differentiation and an enabler of business growth. When you begin to achieve that growth, your requirements will evolve and your website will need to be agile enough to adapt easily without disrupting business continuity.

When planning and building your new site, ensure it's developed with long-term growth and seamless scalability in mind.

The Benefits and Advantages of Bespoke Development

If you're able to follow this process and incorporate some of these qualities into your new bespoke website, you'll have something completely unique to your business. This should set you on the right path to accelerated business growth. But a bespoke website, once built and deployed, can begin to deliver a range of additional benefits and advantages too. These include:

Boosting engagement with customers, with an outstanding UX and personalised services
Increasing customer retention and loyalty
Enabling real-time interactions with data and greater analytics capabilities
Higher adoption rates of internal systems and improved business performance
Reducing costs by streamlining inefficient processes and removing outdated technology
Strengthening your corporate network with enterprise-grade security
Achieving competitive advantages in a highly competitive market.

The Healthcare Sector Runs on High-Performance Websites

As technology continues to evolve and drive more disruption, it's becoming increasingly important to keep up with the resulting trends. A bespoke web development project allows you to reach beyond the limitations of a basic website and give your users exactly what they need from your services.

It also enables you to create a high-performance website that's entirely unique to your business, differentiating you from your competition.

In the current healthcare sector, it's easy to appreciate why this is quickly becoming a necessity, rather than a "nice-to-have" for many leading businesses.

To continue learning, read our comprehensive guide to understanding and evaluating the enterprise options for bespoke web development here.

Discover how global healthcare group, Clanwilliam, used bespoke design and development to take their brand to a new level and transform the capabilities of their marketing.

Would you like these insights straight to your mailbox?

SoBold Selected as a Finalist for The Drum Awards for Marketing for Digital Transformation

We're thrilled to announce that SoBold has been nominated as a finalist for an award at The Drum Awards for Marketing.

We've been nominated for our team's outstanding work developing RedeWire, a unique, "game-changing" online portal for global financial services business Rede Partners LLP.

The Drum Awards for Marketing

The Drum Awards for Marketing are intended to highlight agencies and marketing teams that truly understand their clients. Focusing on outcomes, not outputs, these awards are designed to celebrate teams who have demonstrated the measurable value their work has delivered for their clients.

We've been nominated as a finalist in the transformation category. This category rewards creative and innovative thinking from agencies who have created a change in model or product to enhance experiences for their clients and their end-users.

The criteria on which the finalists were selected for this category included:

Innovation
Creativity
Clear strategic thinking
Effectiveness
Tangible results.

We're incredibly proud to be named as a finalist for this award, especially since innovation, creativity, and strategic thinking are qualities that we actively strive to put into every project we work on for our clients.

"Game-Changing" Innovation – the RedeWire Platform

Global private equity (PE) fundraising advisory firm, Rede Partners, has a mission-critical process of keeping a large network of limited partner investors (LPs) updated with relevant, timely information about opportunities to invest in client funds.

The previous method of communicating this information to LPs was a large static PDF doc, produced once per quarter, shared with LPs via email. That approach is standard within the fundraising advisory industry, with many of Rede's competitors using a similar approach.

But the Rede team recognised this needed to become more engaging for their clients, and our team here at SoBold provided an opportunity to innovate and transform this process.

We worked closely with Rede's stakeholders to understand their challenges and define a clear set of strategic objectives. This allowed us to identify a way to remove this long-winded, one-way communication process with LPs and create a dynamic, interactive online portal.

RedeWire is the first of its kind, and has been identified as a "game-changer in the industry" by Rede's LPs.

RedeWire successfully met Rede's complex set of requirements, allowing them to:

Make a critical client engagement process increasingly efficient and effective
Provide each user with a personalised experience that includes tailored investment information and updates
Obtain more data about user engagement and leverage that to improve other services
Accelerate and increase investment in client funds, driving significant commercial growth for the firm
Use an industry-first digital tool to gain significant competitive advantages.

The portal has already exceeded expectations for adoption, as it has made one of Rede's critical points of communication with investors more efficient, effective, and engaging.

Check out our case study to learn more about the RedeWire platform here.

What they Had to Say

Gabrielle Joseph, Head of Due Diligence and Client Development at Rede Partners LLP, said:

"Originally conceived as a game-changer within our industry, we are thrilled with the outcome of RedeWire and have had several clients highlight how intuitive and easy to use the platform is."

"Throughout the project, SoBold clearly understood our vision and provided thoughtful solutions to our needs. Choosing to partner with this team was one of the best decisions we've made, and we couldn't be happier. We look forward to continuing to work with the team as the site evolves."

One early adopter of the RedeWire platform also provided highly positive feedback, saying:

"This is a massive time-saver for everyone. I can't believe how fluid and user-friendly it is. It will be a useful tool in 2023. We're super impressed."

Waiting for the Results

The results will be announced at the live awards show on June 15, 2023, in London. Congratulations must also go to our fellow finalists, Yodel Mobile, Braze, and Coterie Marketing.

Please keep your fingers crossed for us until then, and keep an eye out for the results this time next month!
In the mean-time, you can discover how financial services businesses should approach bespoke web development projects to successfully embrace digital transformation here.

Would you like these insights straight to your mailbox?

Harnessing Your New Website's Full Potential by Taking a Block-Based Approach With WordPress

Did you know you can use a block-based approach with your WordPress website to gain more value from the platform, with significant advantages in flexibility, scalability, and ease-of-use?

In this article, we'll explain what blocks are, how they work, and how you can use them to build enterprise-grade websites quickly and efficiently, without compromising on quality.

—

WordPress is the most popular content management system (CMS) in the world right now, and it has been for a while. Unfortunately, though, some people still have the wrong impression that it is a CMS that can only be used to build more simple websites that do not have any real complex functionality or integrations, but this couldn't be further from the truth.

In fact, WordPress is far more intuitive and robust than most realise. The fact that around 45% of all websites online today are built on the platform goes a long way to prove that. WordPress also provides more scalable, agile capabilities that are perfectly suited to building enterprise-grade websites if leveraged in the right way.

There are intelligent – but still very straightforward – ways to use WordPress that can unlock more value from the CMS. If done with the right guidance, this can make WordPress a far better option than the more traditional, rigid approach of building websites.

This is an opportunity most large businesses are currently missing out on. In this article, we'll show you how using blocks is a more flexible approach that can provide you with a wealth of benefits.

Understanding How Using Blocks In Your Website Backend works

In 2018, WordPress released a new block-based design and editing user interface (UI), known as Gutenberg. Instead of the typical page creation and editing functionality of a CMS, where you'd input text and images into a rich text editor, you can now build your site by creating and using a set of components. Components are blocks of code which have pre-defined style and input types.

Each component is named, to denote what it is from the perspective of the front-end of your site on the web page.

Note: Some agencies only provide a list of block names, but here at SoBold we also provide screenshots of each block so you can see it first. This makes the process much easier and saves you a great deal of time.

Each part of each web page is made up of these components, as pictured below.

Image showing how you can visualise different blocks in the website Back End

However, taking a bespoke approach, you can design and construct unique blocks that are entirely your own. Blocks or components can be built for you by your agency so they're bespoke to you, your style guidelines, your design preferences, and so on. And, when building your site, you can go into your pre-built components and edit things, like changing background colours, adding images, adding text, and so on.

Image showing how blocks can be customised

This can be set up for you by your agency, so you have everything you need to create, edit, and publish new pages with your pre-built blocks. Anytime you need to create a new page, you just have to pick the appropriate components and place them in the correct position to quickly and easily build the page.

You can see a great real-world example of an intuitive, bespoke enterprise website built using this block-based design approach here.

The Business Benefits of Using a Component-Based Approach

Scalability

Scalability is one of the greatest benefits of using these blocks, especially if you are wanting to continue to build out your sitemap and build out the content.

This scalability is where WordPress really shines, enabling simple, rapid, virtually limitless scaling of your website with a high level of accuracy. This is a cost-effective way of growing without having to compromise on the quality of your design.

Flexibility

Blocks provide you with a great deal of flexibility in building, editing, and structuring of pages as well. The ability to customise all your components, along with the intuitive drag and drop functionality, allows you to effortlessly adapt and expand on your website.

Efficiency

Building components, and repurposing them repeatedly across your website, is a highly efficient way of growing your site. It also makes it very difficult to make mistakes or take a wrong turn.

This efficiency of reusing blocks across your website will free up time for you to develop innovative new features, or focus on improving the service and experience you provide your clients.

Ease-of-Use

If you have non-technical members of your team who would benefit from using WordPress, blocks will almost certainly improve the usability of the CMS for those people.

An easier design and editing function helps more members of your team create web pages within clear, pre-set brand guidelines. That's another aspect that frees up more time and resources to focus on higher value tasks.

If you're working with a design and development agency, this also makes it much easier for them to be able to train you and enable you to use the platform to manage your site.

Faster Time-to-Market

All this efficiency and ease-of-use will enable you to achieve a faster time-to-market for new web pages, extensions of your site, or even entirely new websites.

That can, in turn, create competitive advantages for your business, particularly if your competitors are working with CMSs that are slower and harder to use.

Whether it's you or your agency handling this, you can create and publish new web pages quicker than you could with any other approach.

Lower Costs and TCO

As a result of all of the above, you can reduce costs on development and design, and achieve a much better total cost of ownership (TCO) with the WordPress platform.

Something that takes an inexperienced agency days to complete with the classic design approach can be done in hours using bespoke blocks. This drastically reduces development costs and gives you a lower TCO in the long-term.

The Importance of Finding a Capable Agency Partner

As mentioned earlier, bespoke blocks provide you with a proven way to unlock more potential with WordPress and gain greater value from the platform. However, in order to do that, it's important to find the right agency partner. You'll need an agency with enterprise-grade expertise and a certain level of skill to guide and support you through this process.

Taking this approach to building WordPress websites is nothing new, but the real value here comes in creating blocks that are completely unique and specific to you, then enabling your team to use those to scale your site.

Many WordPress agencies may lean on the generic block editor. But to get this right, you should push beyond that to find a partner who can educate you on the opportunities of using a bespoke design system to build a high-performance website that's effortless to manage and edit.

A great partner will also facilitate this for you in a way that ensures you have control, removing the risk of any users making mistakes with the flexibility of this system. You won't need to worry about the integrity or quality of your site being spoiled because all your components will be built specifically to prevent that.

You'll gain tremendous value from receiving an intuitive, quality website that you can easily grow at will, but one that's also managed and supported by an experienced partner. Sticking to these blocks helps you stay within brand guidelines, adhere to best practices, and keep your site consistent.

You then have the choice to manage, edit, and expand your site yourself, or rely on your partner to do it for you quicker, easier, and more efficiently than they would with a traditional CMS.

Making the Most of Your WordPress Platform

Modern businesses today require a powerful, sophisticated CMS that can deliver great websites at scale with enterprise-grade performance. WordPress is a platform that's built to provide all those qualities and more. Embracing this block-based approach is the most effective and efficient way to achieve that.

With a skilled agency partner to help you maximise the value your business gains from the platform, you'll quickly realise just how well WordPress can deliver agile, intuitive websites.

If you're in the process of evaluating platforms to deliver a bespoke web development project, check our comprehensive guide to assessing and selecting the right CMS here

Would you like these insights straight to your mailbox?

Demystifying User Experience (UX) Design

As technology continues to evolve and advance rapidly, more of our daily lives are taking place in a digital-first context. When marketing your products and services, this means:

Your target audience now has a shorter attention span, and less patience when browsing websites and services online.
Your target audience also has more choice of options than ever before when choosing who to buy from.

Modern users demand the same speed and convenience they get from the industry-leading sites and apps they use every day. That means you only have a matter of seconds to make a positive, memorable connection with your visitors.

UX design, therefore, serves as a critical phase within the end-to-end process of web design. This is essentially the practice of creating a website that allows your visitors to complete a process, take an action, or fulfill their need in as few steps or clicks as possible.

Despite its ever-increasing importance, UX design is a process that many businesses, and even many agencies, still struggle to get right.

To ease this challenge, and help you ensure your own website's UX is designed effectively, we've written this article to outline the process in detail. We'll also provide advice and tips to help you ensure your website can provide your target audience with an experience that drives them towards your desired outcomes.

What is UX Design?

The aim of UX design is to make it quick, easy, and convenient for your visitors to complete a task or process, or follow a call-to-action. Your UX involves everything from functionality, navigation, accessibility, layout, structure, and even the site's content itself.

Designing your website in a way that's intuitive and easy-to-use will provide your visitors with a satisfying UX. It's important to note here that UX design shouldn't be confused or bundled up with user interface (UI) design. UI design is its own separate phase of the process that comes slightly later. 

Understanding the Design Process as a Whole

Research and Planning

Earlier in the overall design process, before you approach the UX, you should've gone through a thorough research and planning phase with your design agency.  

This is important in ensuring that every decision you make towards your UX and UI will produce a more effective website capable of meeting your business goals and your audience's needs.

Working alongside your agency, you'll use this research to define the full scope of your website and all its requirements. This will include the creation of user personas and user journeys. These will help you determine the most simple and efficient flow for your visitors to take through your website to each call-to-action, and this is how your UX is created. 

This research will guide both your UX design and UI design processes.

Related reading: Understanding the Important Role of Research and Planning When Designing a New Website.

Visual Exploration

Your agency partner should then produce a set of mood boards that you'll use to create the aesthetic style of your site in line with your brand. These mood boards help you visualise the way your website will look and feel when built. 

This is a precursor to your UI design, and it's done before the UX phase to ensure the overall style is correct before any more design work is completed.

This is another collaborative process, where your agency should advise you with their expertise and experience from delivering successful website projects in the past.

Related reading: What is Visual Exploration in the Process of Web Design?

The UX Process

Information Architecture

The information architecture of your website is devised by building a sitemap, which is a map of all the necessary pages across your entire website. You'll likely have an existing one from your current site, but this will probably need updating based on all the new research and strategic planning you've done.

From the sitemap, you'll have a list of all the pages and content required to populate your site. Your agency will then build out a content base framework, noting any content that you need support in developing.

The users' navigation through the site needs to be tailored to the objectives you've set and the research findings from earlier. It also needs to be built in a way that allows for flexibility and scalability later, as your requirements evolve and your business grows.

High-Fidelity Wireframes

Wireframes are used to design the user experience of your website. This is essentially like creating a blueprint of your website's pages prior to beginning the actual design work, detailing the site's flow and the users' journey through it.

These wireframes are used to determine how the user can reach their desired outcome, or reach your desired call-to-action, in as few clicks or steps as possible. Remember, the purpose of UX design is to optimise that journey.

Here at SoBold, we use high-fidelity wireframes that provide a clear, detailed representation of the users' flow to all calls-to-action. This is directed and influenced by the things we learned in the research and planning phase.

These wireframes are typically built on a standard desktop size, but they can be done on a mobile device screen size if you want your site to be designed mobile-first.

Wireframes are used to create the UX so you don't get distracted by the visual design when evaluating the user journeys. This allows you to focus completely on the flow and the experience the user will have when visiting your site, without worrying about the aesthetic elements. It proves to be a much more effective approach towards creating an experience that will satisfy your visitors and help you achieve your objectives.

Again, this will be a collaborative process in which you'll work closely with your agency, providing feedback on the wireframes to ensure they align with your requirements.

Once the mood boards and the wireframes are approved, all that's left to do is apply the design to the wireframes to bring your website's design to life. This makes the UI design process very quick and easy from here.

A Quick Word on Accessibility

Accessibility is a crucial aspect of any user experience.

Accessibility refers to how easy and accessible technology is for all users, regardless of their physical ability, location, personal background, or any other factors. While accessibility is primarily a concern for the UI design team, it's also important in optimising your UX as well. After all, a website that isn't accessible simply cannot be considered to have a good UX.

If accessibility isn't included as a core component of your web design process, you should raise this as a concern with your agency.

Here at SoBold, accessibility is a key part of all our design processes, as we believe that all technology must be fully inclusive and equally available to everyone.

Related reading: You can learn all about what it takes to deliver good usability through your website in our related article here.

Finding the Optimum Balance

As touched on earlier, your target audience will be visiting your site with a goal in mind, and the UX is what enables them to achieve that easily.

Of course, you also have business objectives to achieve through your website, which must also be supported by UX design. That creates the need for balance between a UX that serves your visitors and supports your business strategy simultaneously. Your design should also play the important role of directing visitors to the calls-to-action that you want them to engage with.

Finding this balance is a challenge, and one that could have a negative impact if you get it wrong. This is where the guidance and expertise of a specialist agency partner becomes so important. All design is collaborative and iterative, and UX design is all about compromising to find the right balance.

The Business Benefits of Great UX

Finding a design agency you can trust, and investing the time to work with them to craft a truly outstanding user experience, will prove well worth it in the long-run.

UX design is complex, but the right agency can guide you by demystifying the process and helping you make the right decisions at every step. Finding that aforementioned balance between your strategic objectives and your target audience's best interests can have a transformational impact on the performance of your website.

Providing your visitors with a great UX can deliver a wealth of other benefits as well, not only to the performance of your website but to your wider business too. For instance, a study by

Forrester Research found that a well-designed UX has the power to raise conversion rates for your website by an incredible 400%. 

Some of these additional benefits include:

Boost SEO and brand awareness
Improve audience engagement
Reduce bounce rates
Increase conversions
Drive more sales through your website
Accelerate business growth
Improve customer retention and loyalty
Gain competitive advantages.

Your UX isn't Complete Without User Interface Design

The key thing to remember is that good UX design is really just helping your website visitors travel from their entry point to wherever they need to get to as easily and efficiently as possible.

In the UX phase of your project, you need to consider who the user is, what they're aiming to do, and then determine how to enable them to do that with an intuitive design.

Once your UX design begins to come together, and you're satisfied with everything, the next step will be for your agency partner to begin to design your user interface.

While UX and UI are separate, they're also intrinsically linked. They need to work together seamlessly and complement each other in order for your website to be successful.

In our next article, we'll walk you through the topic of UI and help you ensure your user experience is brought to life with an effective visual design.

If you'd like to take a step back and learn more about the overall process of web design, read our related article here.

Would you like these insights straight to your mailbox?

What a Successful Bespoke Development Project Should Look Like for Financial Services Businesses

As a business in the financial services industry, you have to navigate a range of sector-specific challenges that make it difficult to meet current user expectations with technology. This article will explain why a bespoke development project is often the most effective way to solve those challenges, and provide guidance on how to approach such a project.

For a long time, apprehension towards cyber security and data protection, alongside challenges with decades-old legacy systems, meant that many businesses in the financial services sector were a bit behind the technology curve. Banks and other financial services companies weren't typically known for their impressive websites or sleek digital processes, at least not until fairly recently. Those days are long gone now, though, as digital transformation and technology-driven innovation have changed the financial services industry forever.

Today, both your clients and employees alike expect a seamless digital experience when interacting with your services and processes. And meeting these expectations has become increasingly important over the past 10 years or so, as the more traditional finance businesses have faced disruption from trends like FinTech and digital banking.

But whether you're a long-standing financial institution, or an early-stage FinTech start-up, there's a common priority among businesses in this industry – you simply must keep up with the pace of technology in order to stay relevant with your customers and maintain your competitive edge.

Changing Demands from Your Audience of End-Users

The technology trends we've highlighted there will have caused you to shift large parts of your business model online over the past few years. Consequently, that will have created a range of new challenges for you.

Self-Service

Whatever services or products you provide, your clients now expect the same convenient, effortless experience they're used to with the technology they use on their smartphones every day.

When interacting with businesses, most people want to be able to do everything for themselves online, ideally without having to interact with a sales-person or customer service rep. If you can't enable this self-service in a simple and efficient way, your customers will be left frustrated.

Cyber Security and Data Protection

The amount of data passing through your business is mind-blowing. All that data can be placed at risk if any technology attached to your corporate network is not secure. When you're working with such highly sensitive financial data and strict industry regulations, all your technology must be highly secure.

Responsive Design

Your digital systems need to be highly intuitive, dynamic, and, perhaps most importantly, simple and easy-to-use. That should ideally be the case for all systems, both client-facing and internal.

User Retention

If your current website feels clunky, unintuitive, or difficult to navigate, your clients will not hesitate to go elsewhere. While that may have been acceptable with cumbersome legacy systems in the financial services market 20 years ago, it's simply not an option today.

People will leave a company's website forever after one poor experience. This demonstrates just how important an excellent user experience (UX) is in retaining your user base.

Similarly, with internal systems like staff training portals or corporate knowledge bases, a poor UX will stifle adoption and usage of the technology. In turn, that will have a negative impact on your return on investment (ROI).

Using Bespoke Development to Overcome Business Challenges

In order to break down those barriers and overcome those challenges, many of the leading financial services companies have developed websites that are entirely bespoke.

Modern enterprise systems need to be dynamic, intuitive, and user-centric. Delivering on all those attributes often requires bespoke development, especially in an industry as nuanced and complex as financial services.

Your customers, partners, and clients must be able to interact with your services and access their data online, from anywhere, at any time. Not only that, but they also expect personalised content, tailored to their specific needs or challenges, at every stage of their user journey.

For that reason, it's often necessary to take the route of a bespoke development project to ensure that your business gains exactly what it needs – and that your users get exactly what they want – in terms of both functionality and capability.

This covers all the possibilities and ensures your digital presence is tailored to your specific business objectives, the preferences of your users, and unique requirements, including:

A bespoke website that differentiates you from your competitors
An online portal, either for training internal users or providing a more engaging experience for your clients
A new platform that can better integrate with your legacy systems
A new content management system (CMS) that can provide greater flexibility and scalability
A way to transform time-consuming, inefficient manual processes into a unique, easy-to-use digital tool.

Whatever it is your business requires, you can follow the simple, proven process outlined below to ensure your investment in new technology is a successful one.

How to Approach a Bespoke Development Project for a Financial Services Business

Understand the Purpose of What You're Building

The first thing you need to do is reach a clear understanding of exactly what you're trying to achieve with your website. Whatever you're looking to build, it should align with, and support, your company's strategic business objectives.

It should also meet a specific need or solve a specific challenge for the users it's aimed at. This will help you begin to determine exactly what you need in terms of design, usability, and any other bespoke functionality.

Define Your Requirements in a Project Brief

A brief is a simple written document that lists all the key ideas and details you think are relevant to the website or platform you're looking to build. Use this to list all your functional and non-functional requirements, as that will make the project as clear as possible for the design and development agencies you speak to.

Try to be as specific as possible to give yourself the best chance of having the project delivered on time, within your budget, and to your bespoke specifications. Without that specificity, you'll likely be disappointed and could even end up drastically over-spending.

For a comprehensive guide to creating a brief that will set you up for a successful web design and development project, read our useful article here. 

Evaluate Your Technology Options

In most cases, you'll use a content management system (CMS) to build your bespoke site. This is a type of software-based platform that allows you to create, edit, and publish digital content across a range of online channels and devices.

Every bespoke development project will be different, so you should aim to select the CMS that best aligns with your objectives, requirements, budget, and other factors.

For example, WordPress is fast-becoming the platform of choice for many forward-thinking financial services businesses, because of the flexibility and fast time-to-market it offers.

To learn more  about how to understand and evaluate the enterprise CMS options for bespoke development, read our helpful related article here.

Find and Select an Agency Partner

Building, managing, and maintaining a high-performance website in the current technology landscape can be very complex. It requires a wealth of expertise and experience, and also takes time. For that reason, the vast majority of businesses work with a web design and development agency to bring their vision to life.

The choice you make about which agency to partner with will have a significant influence on the success or failure of your project, so approach this decision with a great deal of care.

When you're dealing with such a high volume of sensitive financial data, you must find an agency that understands and respects the critical nature of the work they'll deliver for you.

You should consider the following qualities as non-negotiable for your an agency:

Proven financial services sector experience and success
A strong track record with complex bespoke development projects
A long-term partner who can advise and guide you to make the correct decisions
Certifications and accreditations
Compliance with financial services industry regulations
Secure hosting, with back-up, disaster recovery, and risk mitigation plans
Security built into the core of every project
Automated monitoring, maintenance, and support services
Ongoing updates and optimisation for your platform
Training and learning to help you gain maximum value from your investment.

What Are the Key Components of a Successful Bespoke Development Project in the Financial Services Sector?

There are some key components of a web development project that you can specifically include in your requirements before you speak to any agencies. These will ensure you minimise your risks and mitigate potential problems, both during and after the delivery of the project.

You should use these as criteria when assessing your agencies and your technology platform, as they should all be non-negotiable for any business in the financial services sector.

Hosting and Performance

Hosting refers to the physical and virtual data centres used to house your website. It's crucial to ensure your site will be hosted in a secure environment, with an experienced, trustworthy provider, because this will have a significant influence on things like security and performance. You're likely expecting to deal with a high volume of data and a large audience of users, so it's crucial to ensure your website or platform can handle that.

Enterprise-Grade Security

Security is not an after-thought, it's a critical priority. From your choice of hosting services, to your data back-up and disaster recovery, right through to the frequent testing of your live site. Always place this at the very top of your list of questions when speaking to an agency or a technology provider about developing something bespoke.

Personalisation

Providing your users with personalised services and content is another crucial capability for modern financial services companies, but not all platforms can facilitate this.

In order to ensure your end-users are having their experiences tailored to each individual, some bespoke functionality could be necessary.

Scalability and Multi-Site Development

As business growth is likely one of your key strategic objectives, your site must be able to support that. A scalable platform will allow you to seamlessly expand your online presence as your business grows and your needs change.

Integration with Back-End Systems

Like most financial services companies, your corporate network probably includes a variety of old and new systems and applications across all your different departments. If you're going to have something new developed, you'll need to build it on a technology platform that can seamlessly integrate with all those relevant systems.

Ease-of-Use

Whether or not a technology solution is a good investment or a bad one often depends on how easy it is to use, both for your team internally and your end-users. Usability is a key criteria

Time-to-Market

One of the great advantages of developing a bespoke site is that you can continue to iterate and improve it based on user feedback. However, you'll want to ensure you're able to do so quickly and efficiently.

Working with an agency, and a technology platform, that enables a fast time-to-market with your development projects is an important part of the process in terms of achieving positive ROI.

Ongoing Development and Optimisation

Following on from the previous point, your web development project shouldn't stop at the delivery and deployment of your solution. Once your site is live, measure and analyse its adoption and usage. You can use that feedback to continue optimising its capabilities and functionality for the best possible results.

The Business Benefits of Bespoke Development

While technology does create its fair share of challenges for businesses that are unprepared or unwilling to adapt, it also presents a vast range of opportunities to those who embrace it.

A bespoke development project delivers something entirely unique and specific to your business, giving you a range of benefits and advantages, including:

Improving your internal UX, creating greater operational efficiency
Improving your external UX, providing more convenient, intuitive services to customers
Streamlining mission-critical processes to reduce costs
Building enterprise-grade security into the core of your systems
Enabling real-time interactions with data
Increasing customer retention and loyalty
Achieving competitive differentiation
Accelerating business growth.

In Summary

Financial services has always been a highly competitive industry, but with recent technology trends and changing consumer behaviour, it's now more important than ever to have a strong, user-centric digital presence.

Not only do your clients and partners demand their data be handled in a secure, compliant way, they also expect a seamless, consumer-grade performance from all digital processes and services they use. Unexpected down-time, poor UX, or any similar frustrations will leave your customers unsatisfied and may put their loyalty in question.

In order to avoid these challenges and minimise your risks, it's important to find the right agency, with the right technology, to create a website tailored to meet your strategic objectives and exceed your clients' expectations.

To learn more, read our comprehensive guide to understanding and evaluating the enterprise options for bespoke development here.

Discover how global private equity advisory firm, Rede Partners LLP, transformed a time-consuming manual process into a game-changing client-facing online portal here.

Would you like these insights straight to your mailbox?