Transport for London is a local government body responsible for most of the transport network in London, England
SoBold were selected to work with Transport for London over a three year term to help deliver, implement and manage a bespoke Cookie Consent Management system for their portfolio of websites to help comply with GDPR
SoBold provided UX, accessibility and GDPR consultancy to Transport for London to ensure the finalised designs for the solution met the required standards. The solution was then developed on tested across a full range of browsers and devices ensuring maximum compatibility prior to its launch.
SoBold continues to provide ongoing support and management to Transport for London.
Initial Project Duration
12 weeks
Target Audience
Consumers
Goals
Launch Cookie Consent Management system by Q1 2019
Ensure platform was managed across a multitude of domains
What we did
UX Consultancy
Bespoke Cookie Consent Management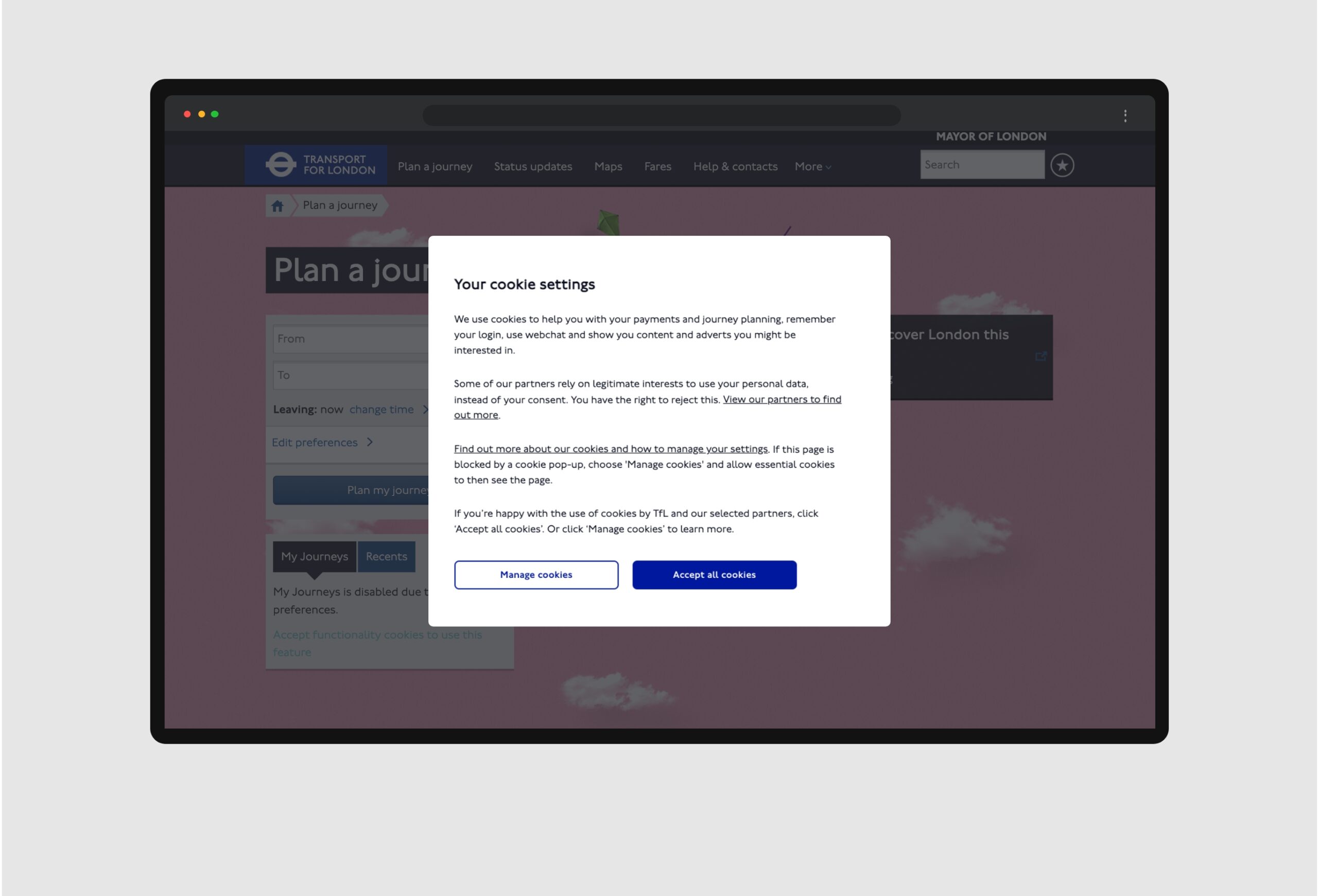 Project Results
interactions since launch
Statistics correct as of May 2022
Delivered on time and on budget
SoBold delivered the project on budget and met all of Transport for London's complex scheduling and delivery requirements ensuring a smooth launch towards the end of Q1, 2019. Our work with Transport for London demonstrates our track record in project management and successful project delivery.