Coller Capital is one of the world's leading investors in the secondary market for private assets.
Coller Capital approached SoBold as their current site, which was built on Drupal 7, was approaching end-of-life.
They wanted to redesign and rebuild their website on a more flexible, scalable content management system (CMS). 
Finding a new CMS that was suitable, and moving all Coller Capital's existing content over to that new platform, would be a complex process. They decided to work with us here at SoBold because of our experience and expertise with large-scale migration projects.
WordPress became the obvious choice of platform for this project, because of its industry-leading scalability and flexibility. 
Our team used WordPress to design and develop a new, more dynamic website for Coller Capital. To do this, we worked closely with Coller to understand the flexibility they needed with their website design. This was delivered first with wireframing, followed by the new user interface (UI).
Once the website moved to the development phase, we were able to work across a period of eight weeks to bring the website to life.
On completion of the build, the site was penetration tested externally and went through stringent internal and external user acceptance testing (UAT).
The site was received positively by Coller Capital's stakeholders and given approval. The redirects were set ahead of the migration, and the site was successfully migrated and pushed live.
With Coller Capital's ambitious plans for the future, we're excited to help the website continue to evolve over time.
Initial Project Duration
6 months
Sector
Financial Services
Target Audience
Limited Partners
Goals
Website Migration
Improved UX
More Flexible CMS
Secure Platform
What we did
Website design and development
Website hosting
Website management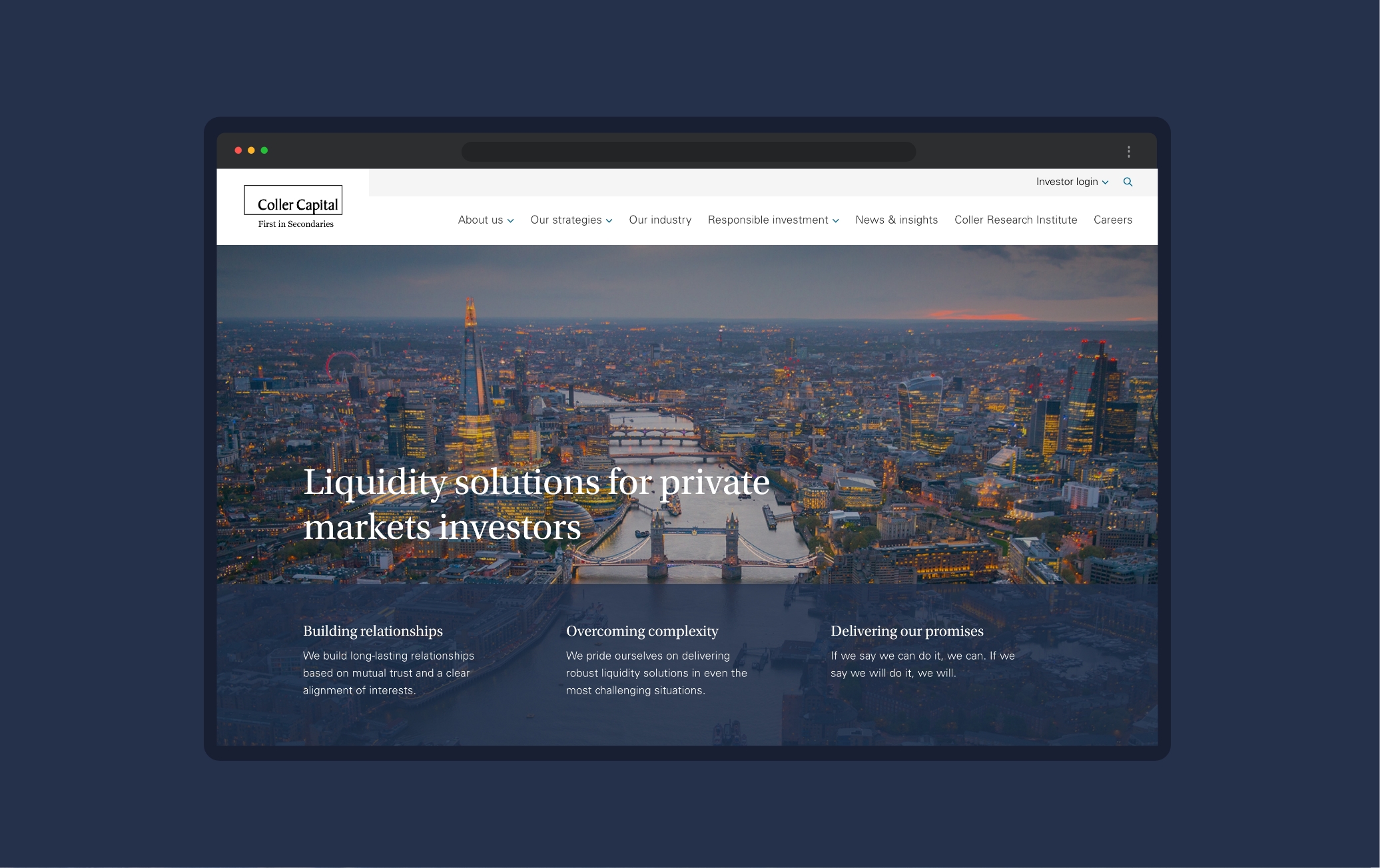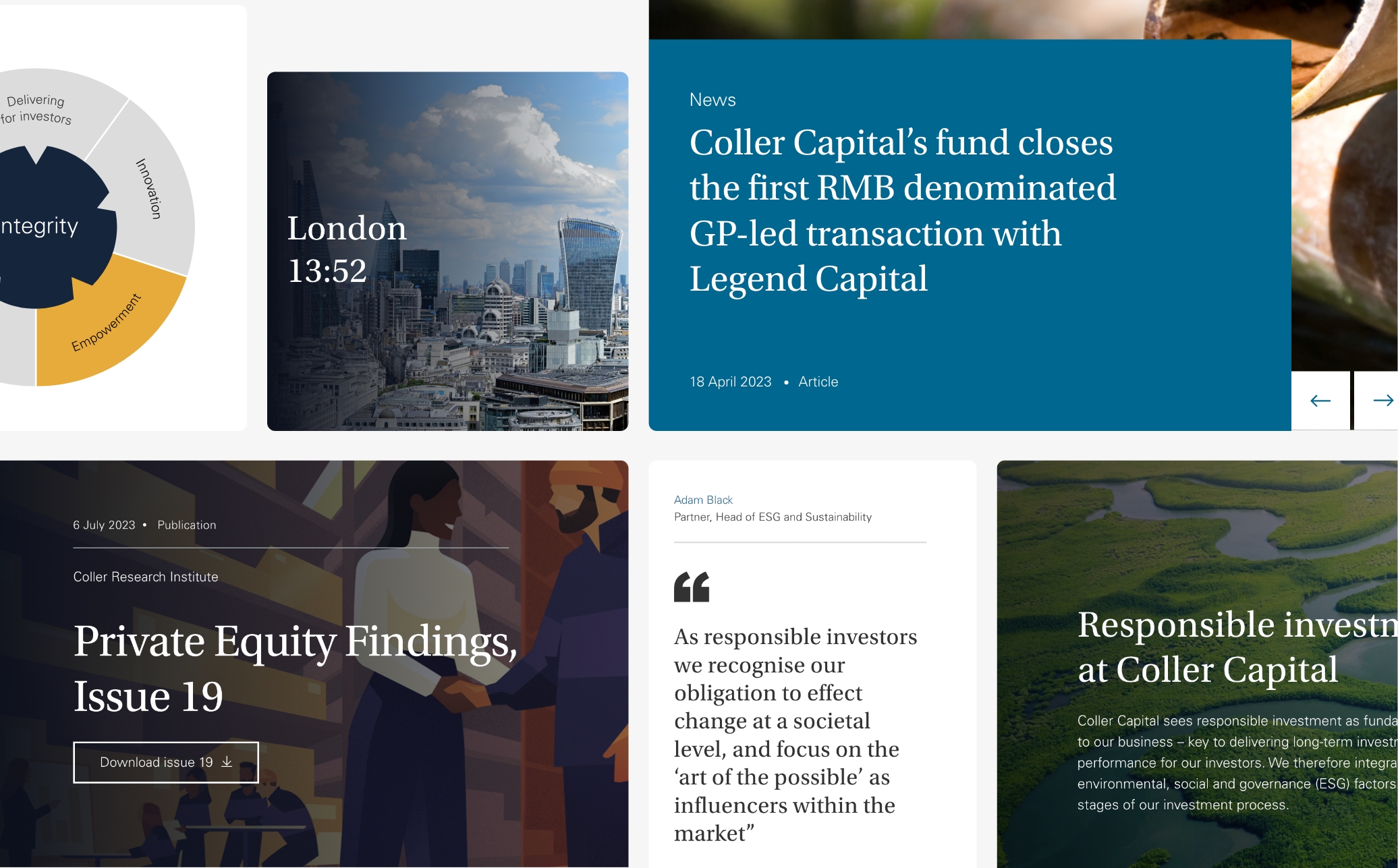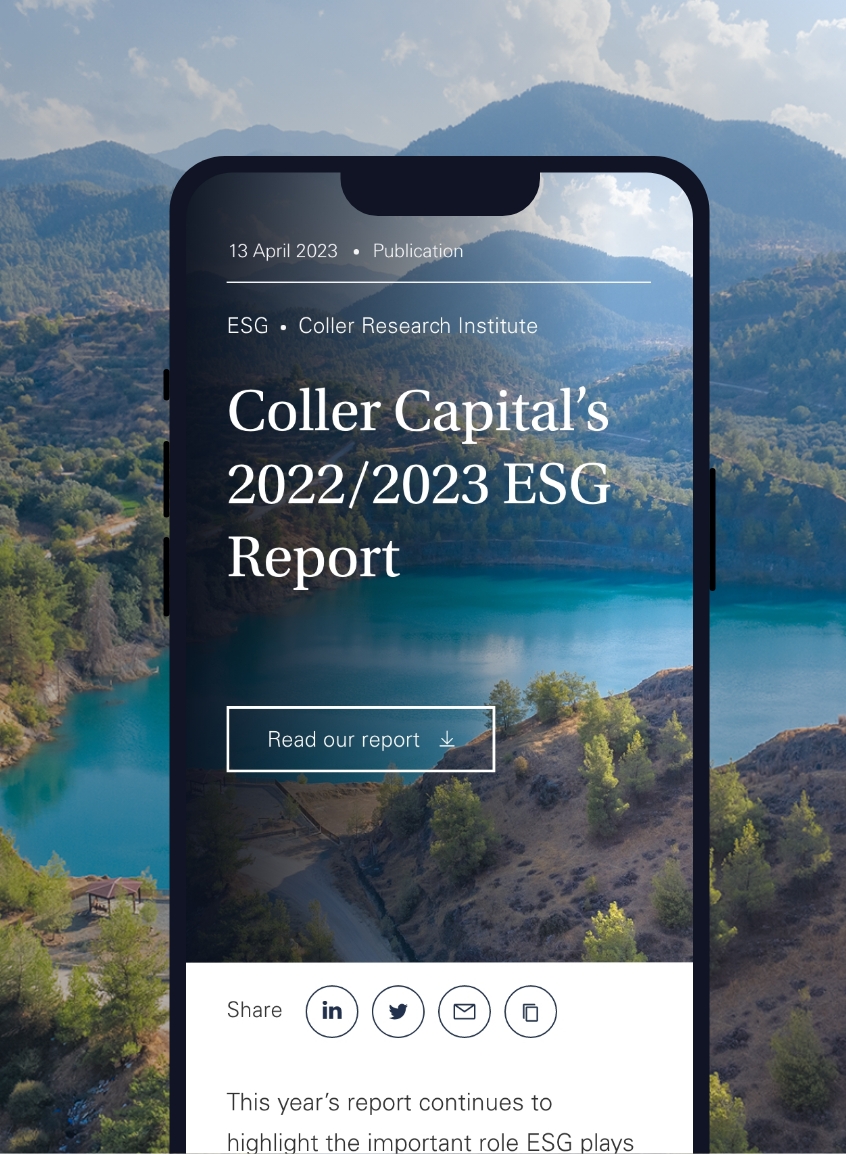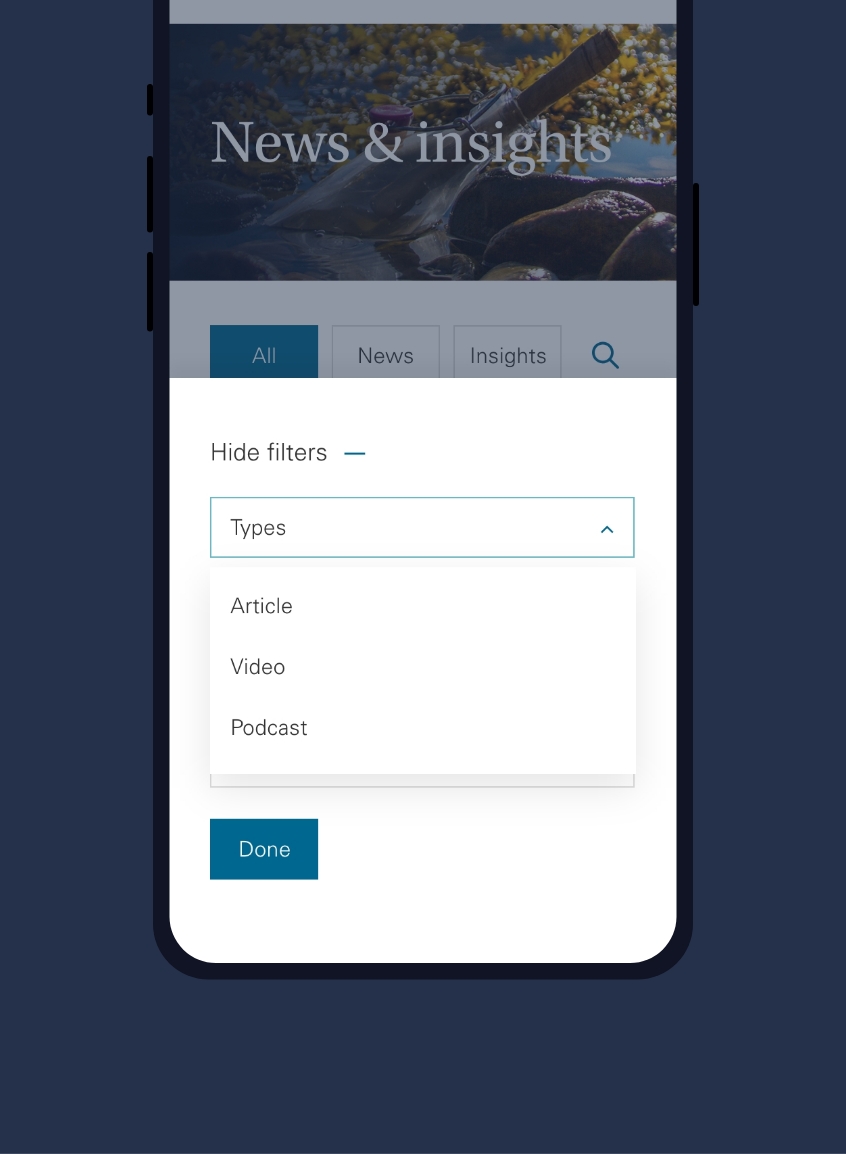 The Outcome
The Coller Capital website has made an immediate impact for the marketing team at Coller. They now have the freedom to easily change and update content on a much more dynamic CMS. This is in stark contrast to their previous CMS, which prevented them from making the necessary changes, meaning content was often out-of-date and their visitors were not being retained well enough. Coller Capital now has plans to further expand on this website and make further improvements. Our team will continue to support them with ongoing advisory and optimisation services, rolling out enhancements on a monthly basis.
A secure Content Management System
Security
was a key focus for the Coller Capital team, as their systems deal with large volumes of highly sensitive financial data.
The website was built with restricted access to the CMS, controlled by a two-factor authentication, and the Coller administrators are now able to assign appropriate role-based permissions to different team members.
Enterprise-Grade Hosting with Disaster Recovery
After discussions with Coller Capital, we established the importance of setting up a disaster recovery environment to provide a robust safety net for their mission-critical data.
Without disaster recovery measures, in the event of any issues with the data centre, neither of their servers would have been available.
To ensure this risk was removed, our team has provided a disaster recovery environment at the host's point of presence in Manchester for our
clients on our private cloud server.
Now, in the unlikely event that the primary data centre is out of action for any prolonged period, we can failover to the third hypervisor in Manchester.
Coller Capital's primary platform is replicated to the disaster recovery platform, so any time the latter is required, it will be ready to continue to run the applications.
This gives Coller Capital the confidence that their online customer services will continue to run, and their business continuity will be maintained, with 99.9% up-time no matter the circumstances.