Holiday Academy is a children's holiday camp in London with original and interesting activities for every school holiday
Since it started Holiday Academy has grown from strength to strength and has become an important resource for parents and children. The amazing concepts from 'Early Years' teaching, of inclusiveness, and 'every child matters' is something that is in their ethos and they believe that the best way of learning is through play.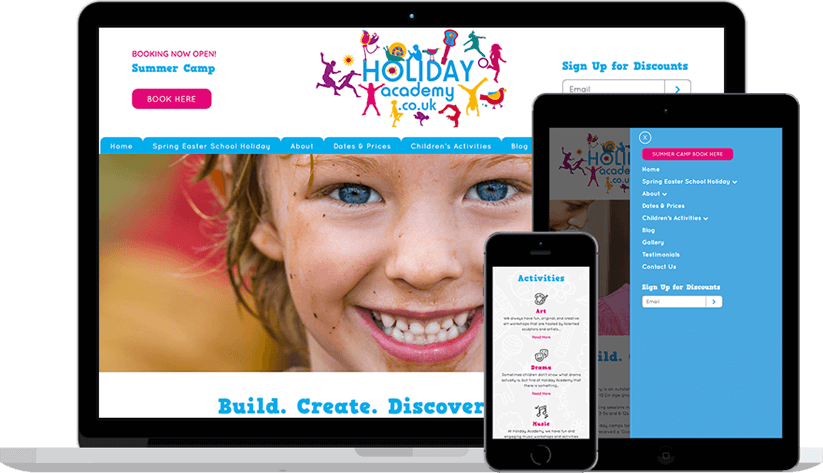 Holiday Academy felt their website was cluttered with the information and call-to-action not clear enough to drive bookings. SoBold designed and developed the new Holiday Academy website ensuring that all SEO rankings were preserved.
The Holiday Academy brief was to design a clear website with easy usability for its target audience. The main integration challenge was ensuring the website was able to continue to use their bespoke booking engine.  SoBold spent considerable time looking into this bespoke system and had to design items inline with the restrictions of this engine. The booking engine was separated out onto its own subdomain to keep the site as clean as possible.
The new Holiday Academy site was launched and they were delighted with the results!