SheSays help women advance in the creative and tech industries through events, meet-ups, campaigns and mentorship.
SheSays approached SoBold for help with their website redesign and redevelopment project through one of our team members, who is also a member of the organisation. The site redesign coincided with SheSays' brand refresh and the organisation's need to collate all their advocacy work.
SheSays' existing site was built on an insecure, outdated version of WordPress with a convoluted and unorganised backend which restricted their ability to create and modify pages and posts. The site also had a boring and uninspiring front-end user interface that didn't complement or highlight the organisations branding or work.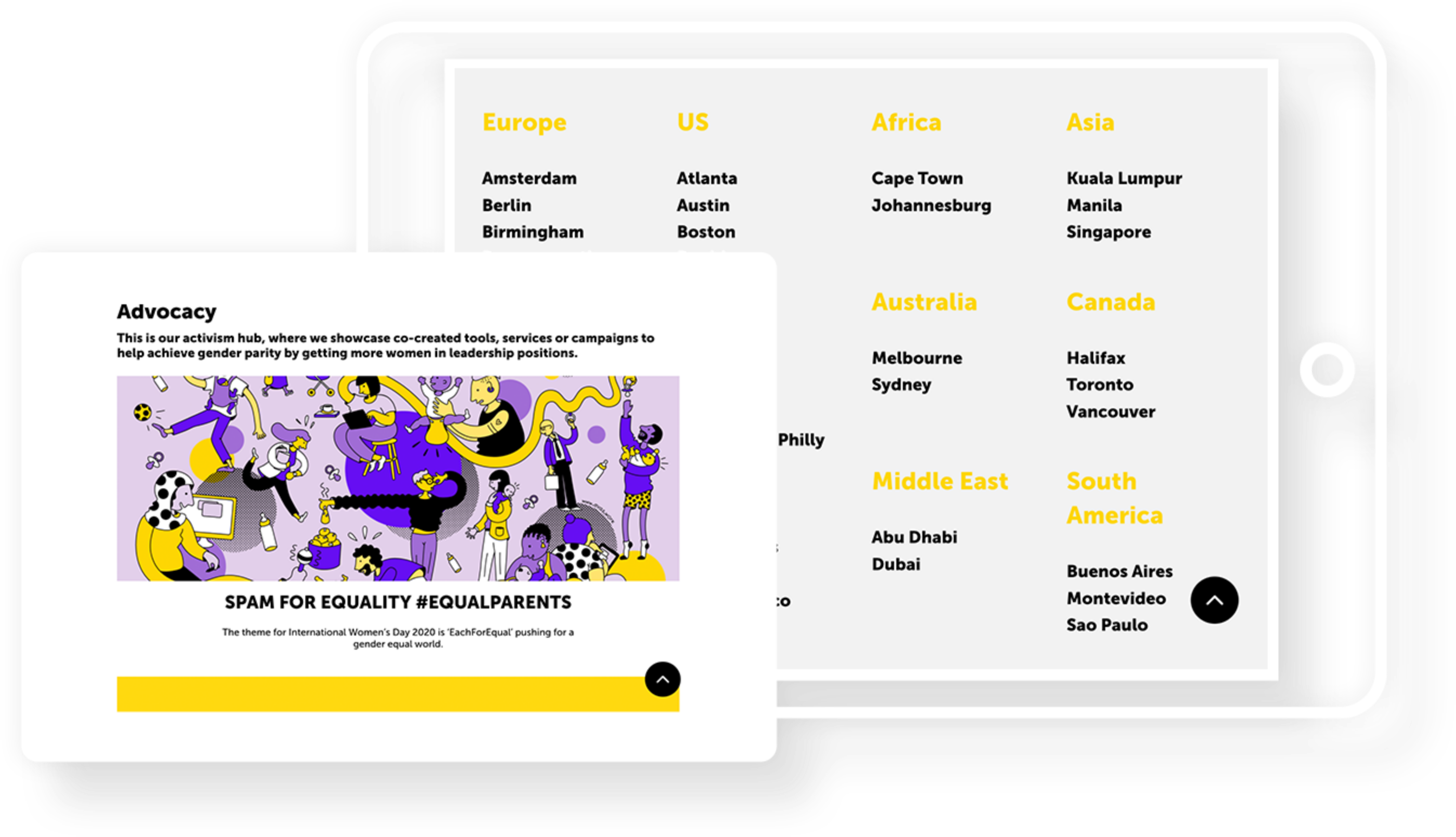 SoBold's design team began the engagement with an analysis exercise on SheSays' existing site, working closely with the team at SheSays' to finalise the design changes that would be required. SheSays' existing site was very text-heavy and a key requirement of the new site was to reduce this, this was achieved by removing unnecessary content and updated information architecture – streamlining the sitemap to ensure users could find the content they were looking for in as few clicks as possible.
On completion of the website audit, SoBold began the design of a series of wireframes of key page templates to finalise site structures which formed the basis for the main website design. SoBold's design phase is a highly iterative and collaborative, as such SoBold and SheSays worked closely to finalise the design of the new website.
SheSays are delighted with their new site. The new website has provided a more collective feel for the whole organisation, a place where all of the international chapters are better connected.
With SoBold's bespoke page building interface, She Says are easily able to manage the website themselves, with a much tidier backend and an easier, more streamlined way of creating new posts, pages, and events.