We worked with Coyote Software to help them develop their new website.
The previous Coyote Software website was built on an Umbraco CMS system which restricted their ability to make and implement changes in-house.
Coyote Software designed their website in-house and we were given access to their InVision projects to start planning our development process. The site was to be built within 4 weeks and we mapped out the project on Teamwork.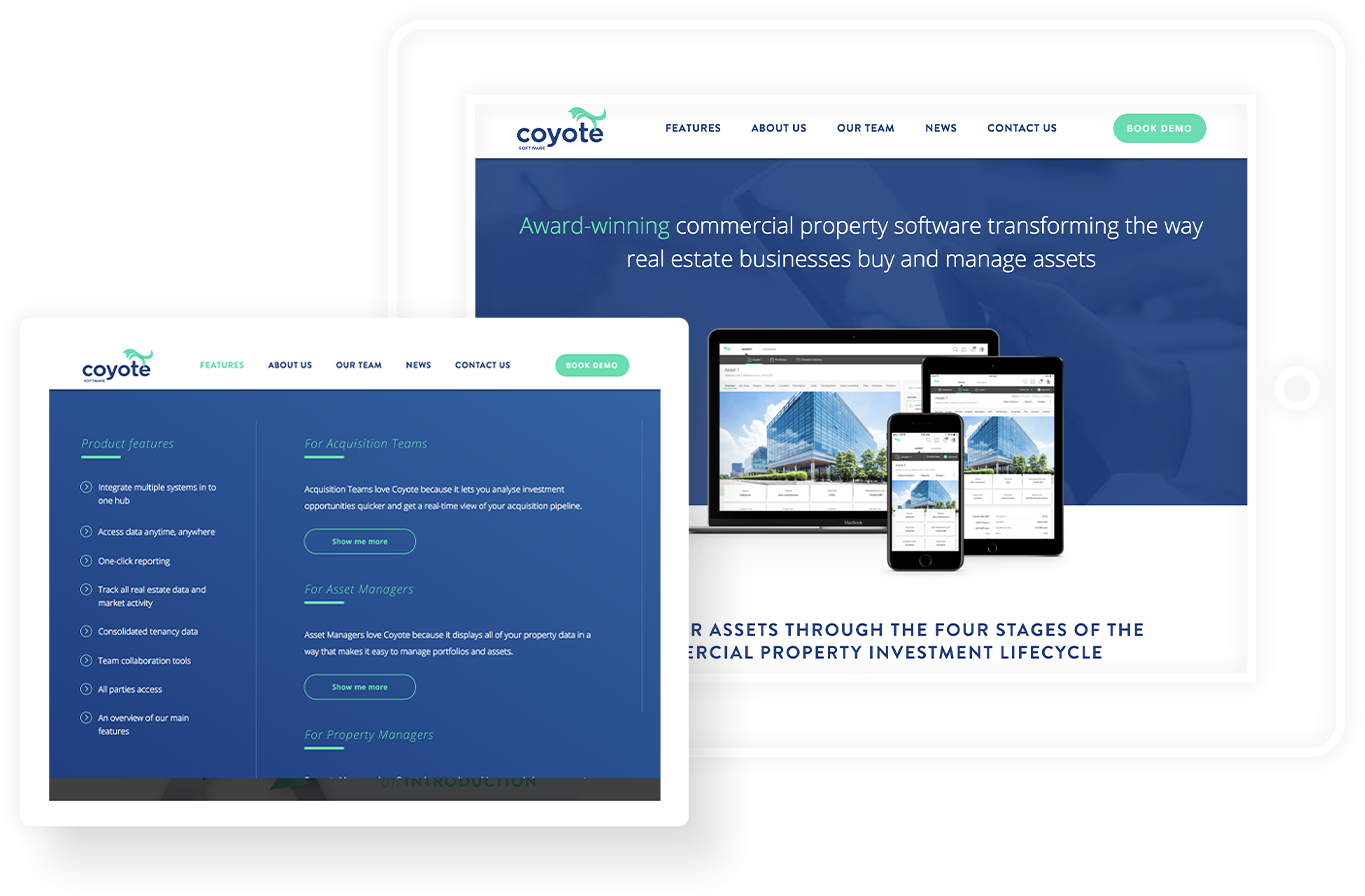 The development process began with us building out the header and footers across all pages. We then moved onto developing the custom templates so that all of the content could fit in seamlessly and match up with the designs.
We had weekly meetings with Coyote to discuss progress and ascertain any slight tweaks and changes away from the design to ensure everything translated perfectly onto the web.
Once the site was built, we added in appropriate animations across different elements of the site and ensured all previous URL's were 301 redirected to their new URLs. In the migration process, we mapped out all of the page titles and descriptions to help prevent any ranking losses.
The site was launched within the 4 week deadline and the client is delighted with how easy it is to make changes to their new site!