Clanwilliam Group (CWG) is an expanding family of businesses committed to healthcare, technology and services.
Their rapid growth and a combined YOY revenue of over €50m is a direct result of their unique mergers and acquisitions (M&A) philosophy and thriving entrepreneurial spirit.
The CWG companies operate independently from 17 global offices with their products and services helping healthcare professionals every day to deliver safer, more efficient and better-quality care to millions of patients worldwide.
Our solution involved the redesigning of the company's website to more accurately and appealingly reflect the brand's global identity.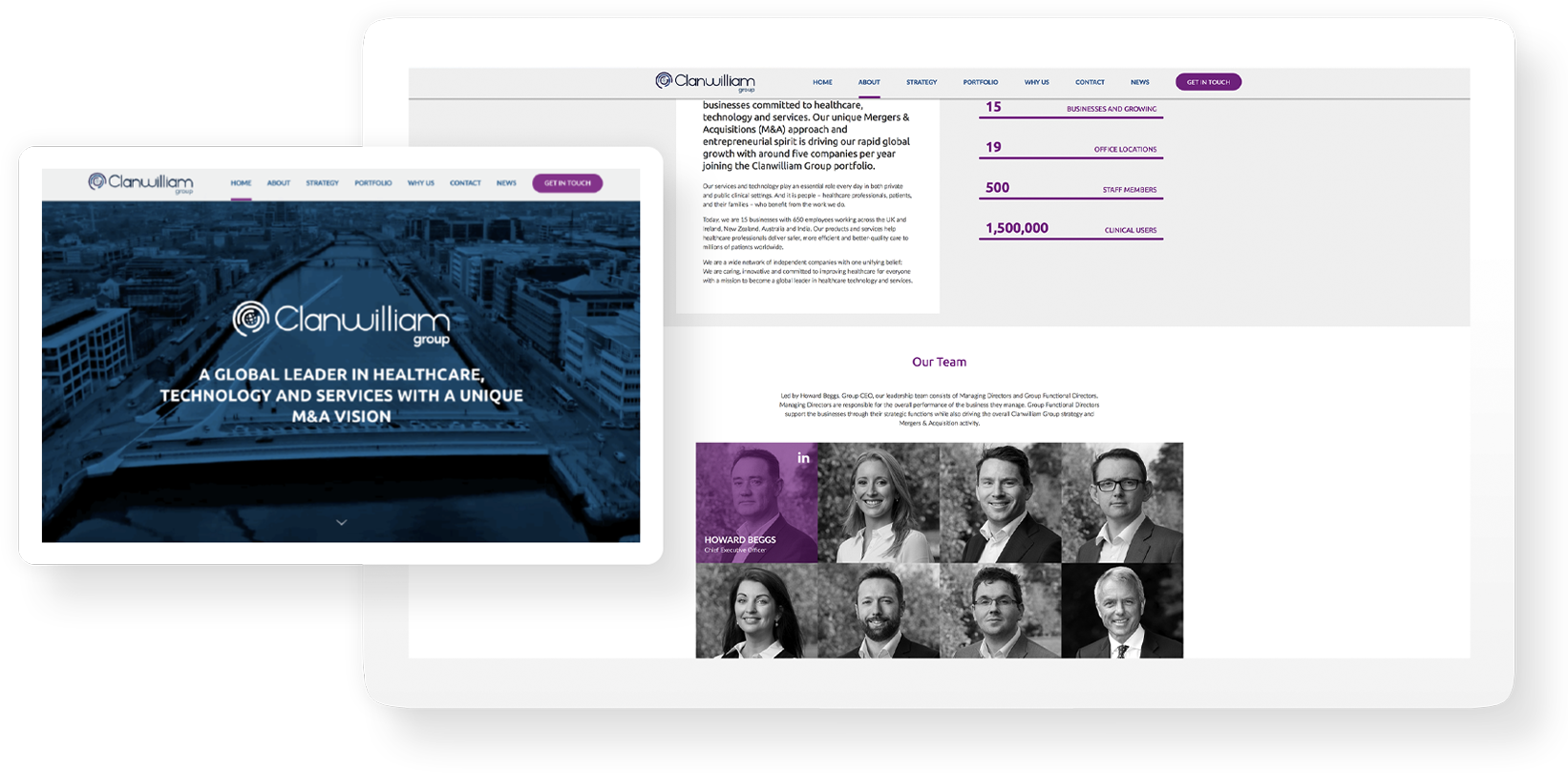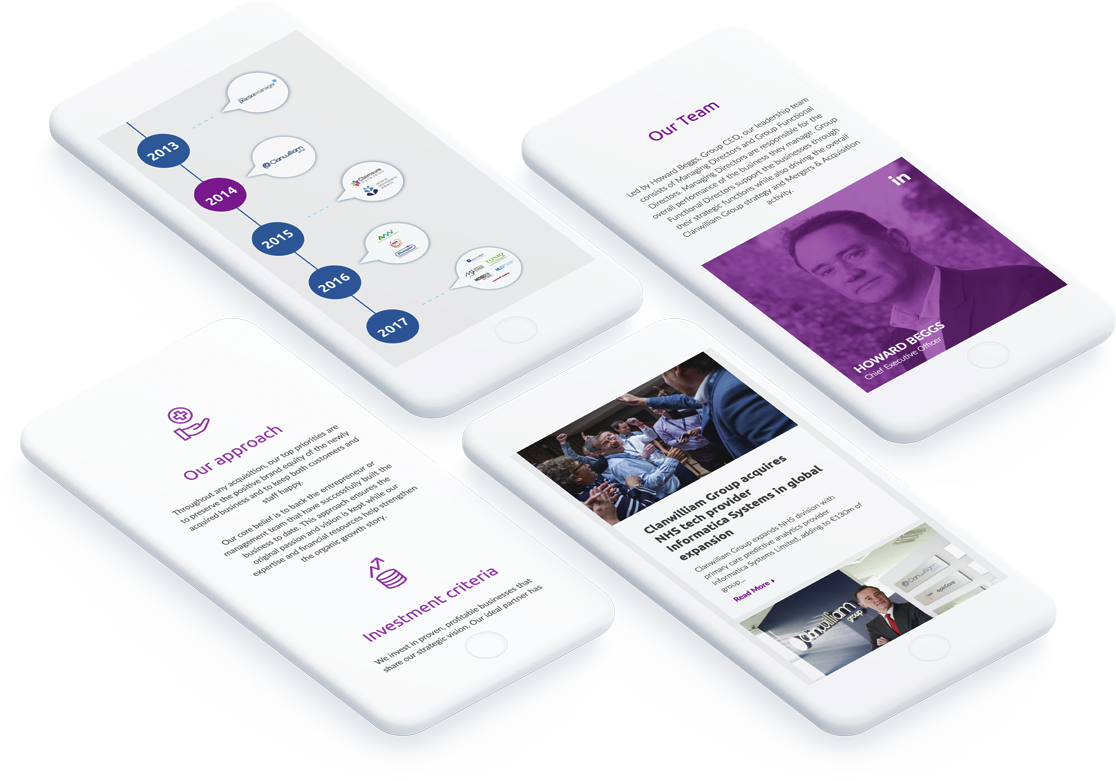 The design process was an iterative one whereby the website evolved dynamically over time.
Collaboration between SoBold and Clanwilliam Group facilitated the use of continuous improvement whereby comments could be made and acted upon with a short turnaround. CWG gave clear recommendations to SoBold about what they required and SoBold acted upon this to deliver fully responsive website designs.
Our developers got to work on bringing these static designs to life. They worked tirelessly to build the website, implementing functionality with an intuitive interface to allow CWG's team to be able to make changes in-house quickly after the website had been built.
As our developers were working on the website, SoBold gave CWG access to the staging site to see live changes take place. More feedback was given and implemented upon to ensure CWG were delighted with the end product of their website.
The new CWG website demonstrates CWG's scale across the globe, showcases their current portfolio businesses and highlights the benefits of joining CWG and was built over a period of three months.