We were involved at the inception of this company, which helps people find and compare robo-advisors / or online investment managers.
The brief was to design a website from scratch that would provide visitors with a free and independent comparison service to find the investment manager best suited to their level of investment within minutes.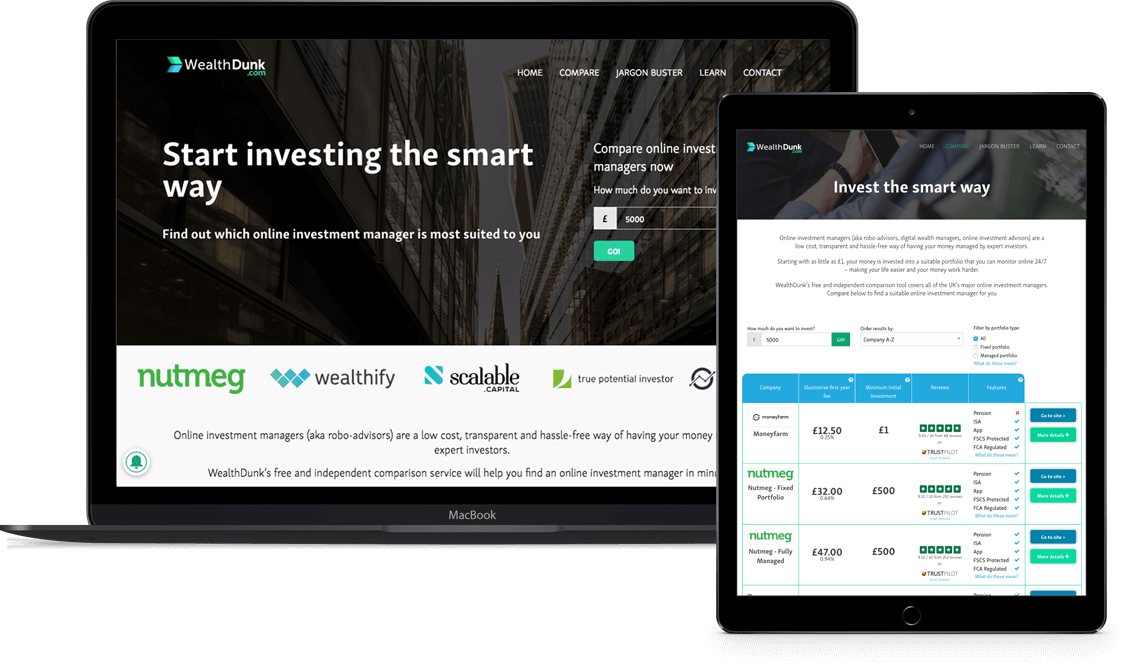 We also developed an SEO strategy so that people searching for investment advice would be instantly aware of WealthDunk.
At the time of its launch in February 2017 WealthDunk was the UK's first comparison site for online investment managers.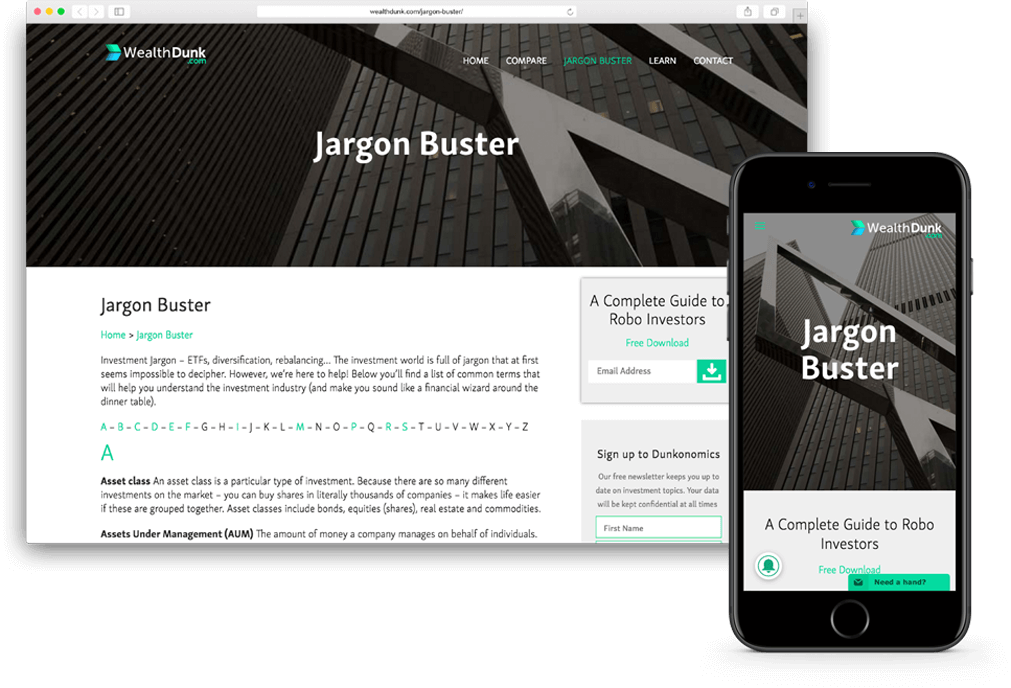 As well as developing the online comparison tool we also worked with WealthDunk on a directory of the jargon used by investment managers to help users interpret the advice provided.
95% of independent investment managers in the UK have partnered with WealthDunk, which provides them with a free platform to engage directly with interested investors.