Video Brochure Marketing work with their clients to deliver video brochure marketing campaigns to ensure they stand out in their competitive market places.
A video brochure is a physical brochure which when you open plays a video on a smart LCD screen – these are effectively branded iPads which can be given to customers or sales prospects to showcase products and services.
Video Brochure Marketing is part of the SoBold Group of companies and SoBold wanted to ensure their branding was different yet consistent with the way SoBold was perceived online. The website was designed and built to help the user understand exactly what video brochures are and how they can fit into their marketing strategy.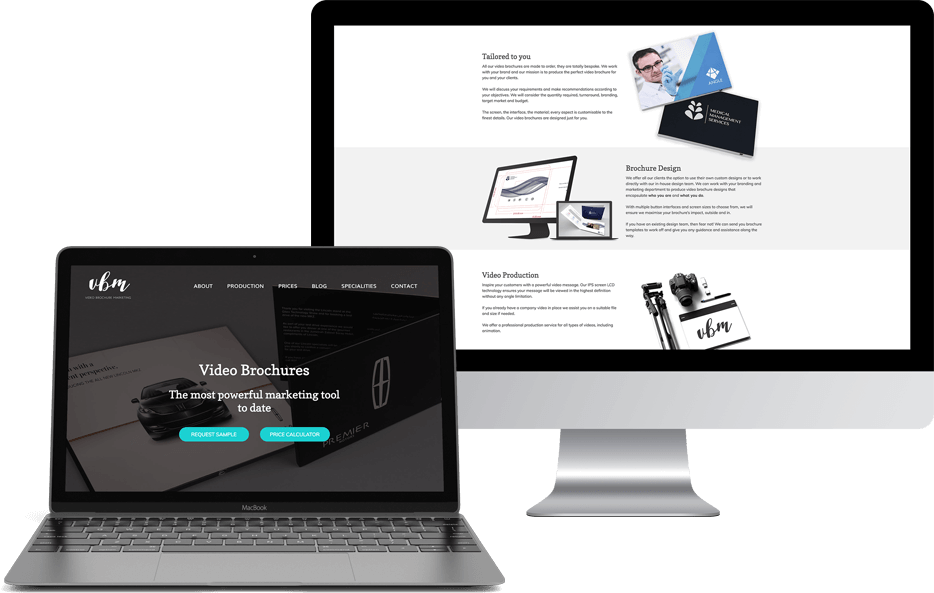 The 'Price Calculator' was the only tricky functionality SoBold needed to intergrate. This is designed to help Video Brochure Marketing be as transparent as they can with their prospective customers. Video Brochure Marketing's online goal was to convert as many 'qualified' leads as possible and the design ensures that visitors are entirely aware of all the different costs before enquiring.
The Video Brochure Marketing website continues to evolve and once their marketing budget is increased SoBold plan on integrating a video across the homepage banner to help with the education phase for their users.