The Fitness Mosaic are a gym based in Chalk Farm. They have 60+ free instructor lead classes each week and over 12 personal trainers.
The previous Fitness Mosaic website was cluttered and had various different messages and call-to-actions which lead to a low conversion rate.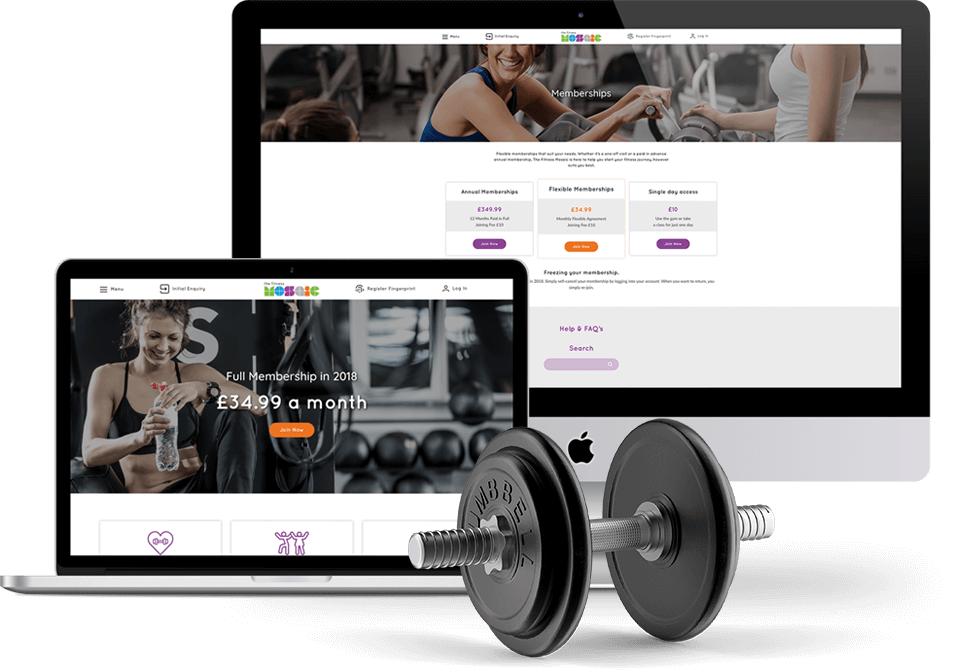 The booking system that Fitness Mosaic use is a system called Mind Body Online and SoBold had to ensure this was fully integrated with the new website to prevent any drop offs.
SoBold designed and built the new website with one call-to-action in mind 'Book Now!'. The new site was launched with a brand new messaging and price structure. It has been pivotal in the success of the Fitness Mosaic in 2018.