Team Edge Bootcamp has been set up by professional rugby player Sam Edgerley to provide exciting and effective workouts fit for everyone, harnessing techniques used by top athletes.
Based at Doncaster Rugby Club, the bootcamp promises to push its clients to the edge while setting realistic goals and working in small teams to ensure personal attention.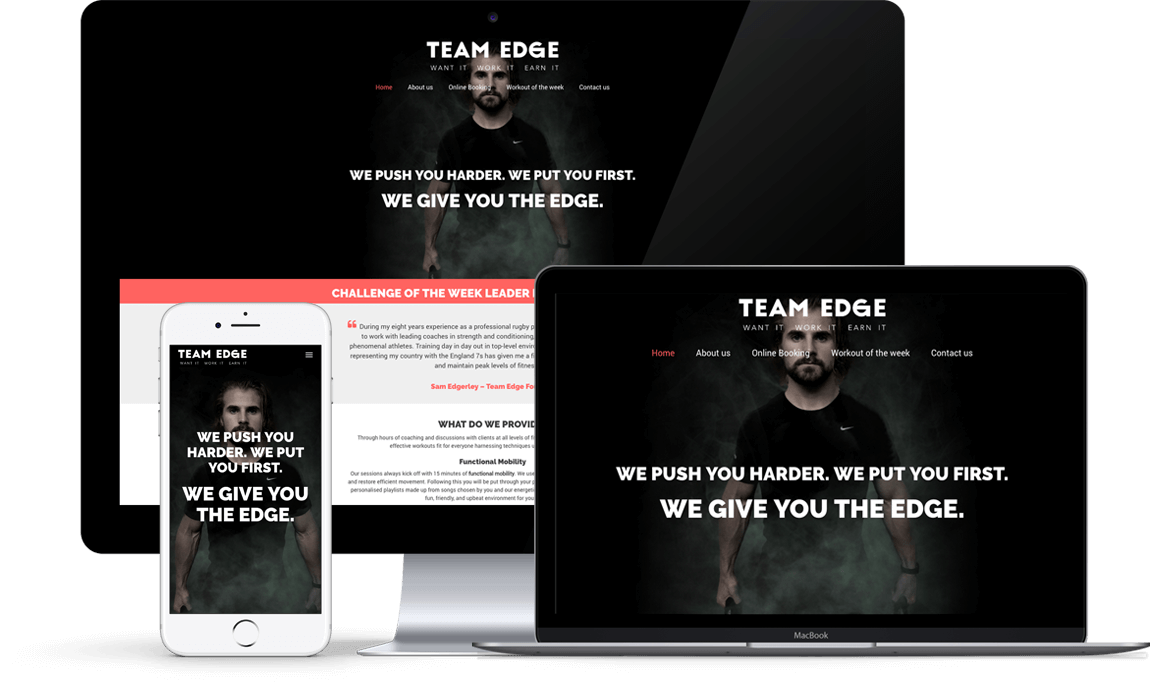 The challenge was to guide someone with no previous business experience through the process of online marketing.  We quickly established that the website needed to be clear, easy to manage and easy to use.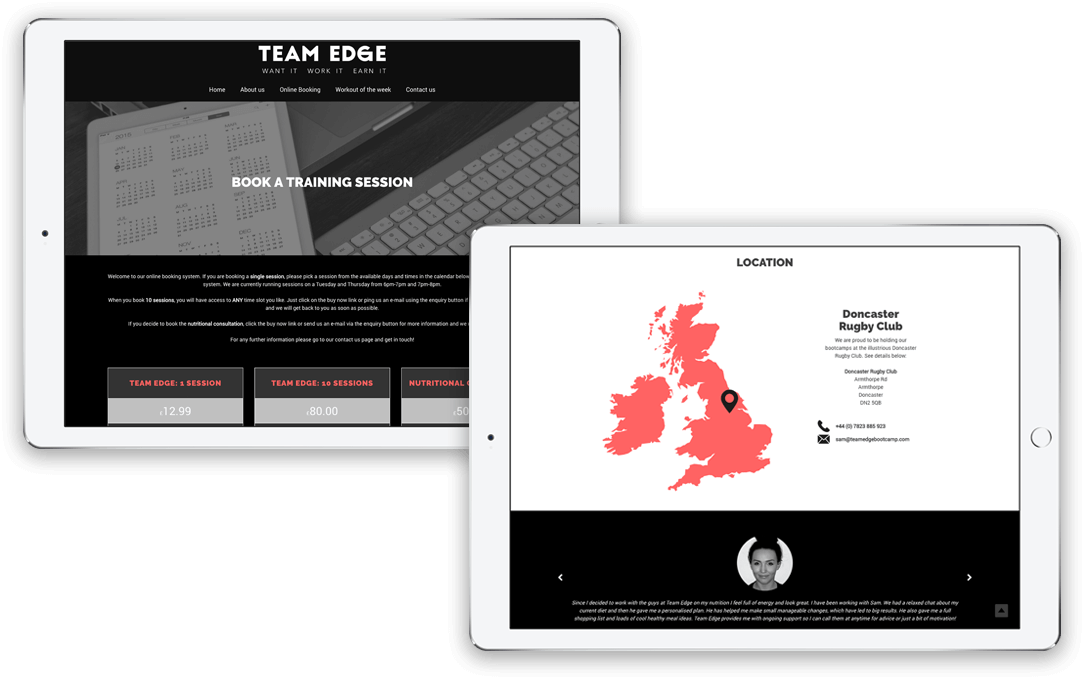 An efficient online booking system was also essential and instantly proved successful with more than 60 new customers signing up for courses in the first month.