Scripin is an events platform available on the App Store. Events organisers can enlist Scripin to allow event goers to take pictures of the event and post messages, to create a strong consumer-brand relationship never before seen at events.
To compliment their successful launch, they reached out to SoBold to revamp their website with an emphasis on scalability and a more fluid relationship between the different types of events that Scripin provides value.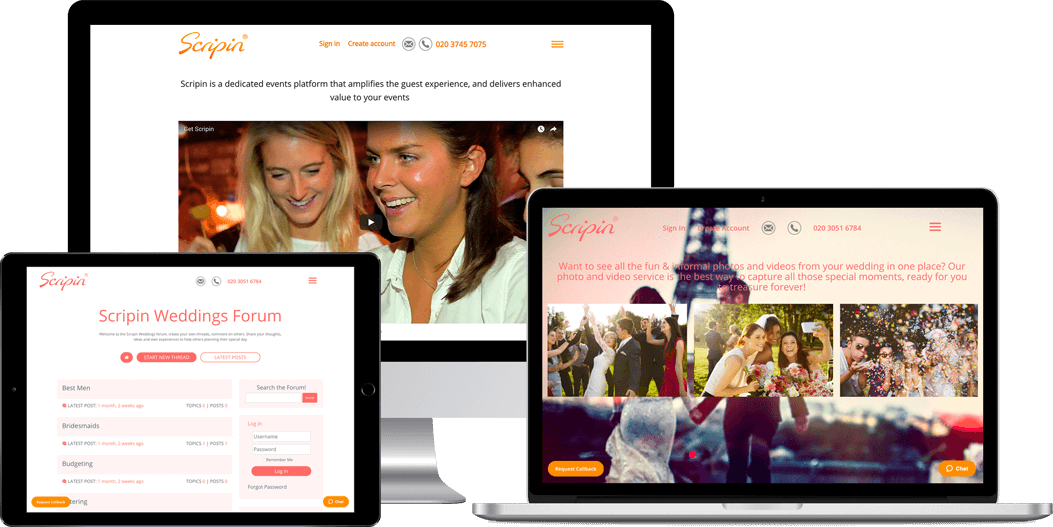 Scripin's web strategy relies on a group of websites for different consumers and businesses. Our goal was to ensure that users can interact with the Scripin brand with as little friction as possible.
For wedding events, SoBold created the ScripinWeddings Forum to allow brides-to-be to help each other prepare for their big day.