Salus Digital is the leading media property for the health innovation industry. The website showcases latest products, covers industry news and provides followers with a professional opinion on this fast-growing sector.
Salus Digital also offers the industry's largest specialist job platform, allowing employers to target the best talent across Europe and encouraging individuals seeking a new challenge to upload their CVs.
As our longest-serving client, we have managed the company's social media presence from its inception, creating as much online interest as possible.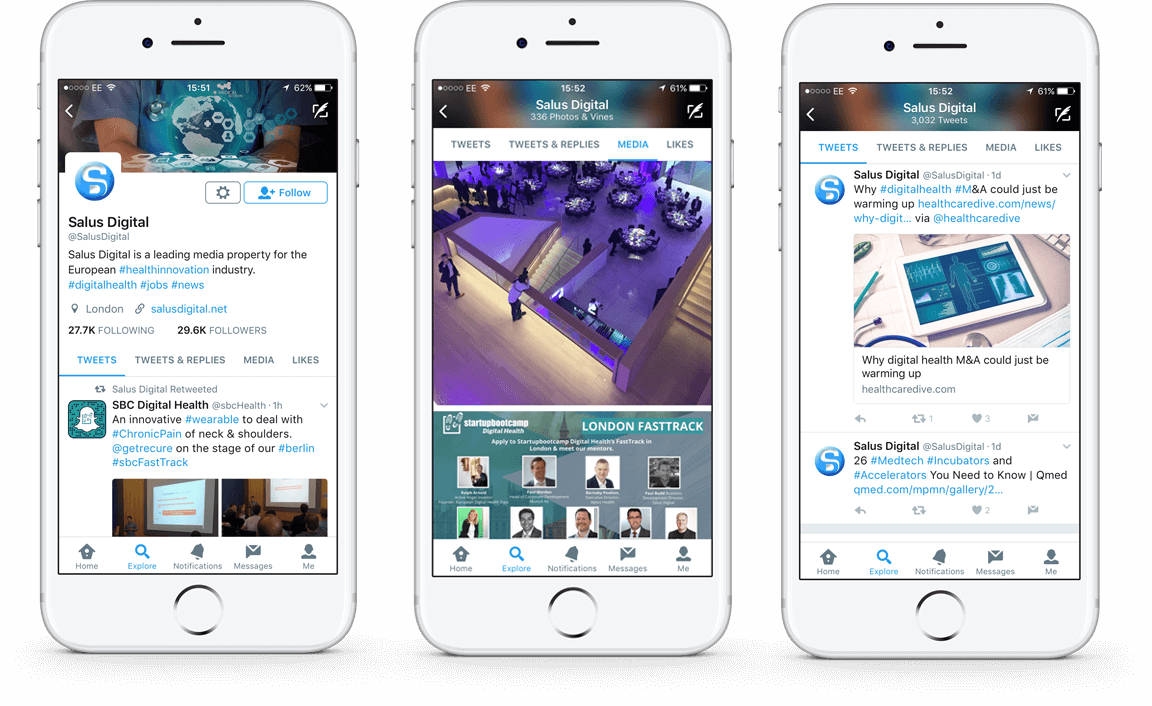 The strategy has been to build followers on social media who not only share their own health innovation content, but also engage with other areas of the Salus Digital website including the fast-growing job section.
To date there are more than 30,000 subscribers to the Salus Digital newsletter and 29,000 followers on Twitter.