ReStart Consulting provides real-time, open technology solutions for the healthcare market.
The consultancy works with more than 60 NHS Trusts delivering services and solutions ranging from 24/7 integration support to complex Electronic Patient Record and Patient Administration System migrations and Integrated Digital Care Record programmes.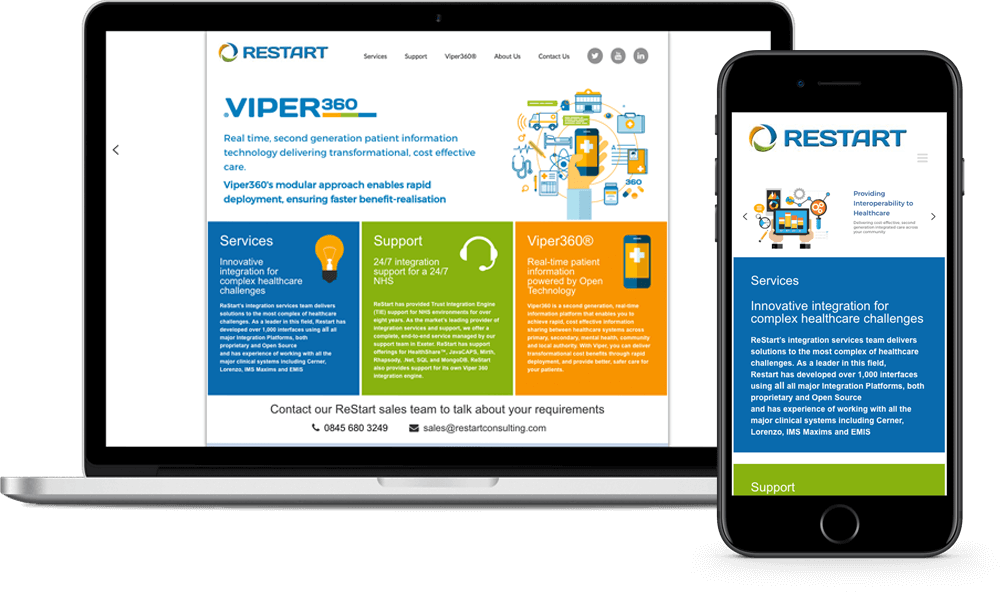 When we met ReStart they had already commissioned a designer to create a website and used existing marketing materials for its content.  However, without the access to a developer, they were unable to build and launch their new site.
SoBold was happy to work with the designer and ReStart team in order to get the site up and running in a very short time frame.