Positive Example is a husband-and-wife run company which guides and motivates individuals and families to exercise, eat well and make positive lifestyle changes that are realistic, enjoyable and sustainable long-term.
We designed and developed a website that would allow them to post useful and educational information. It also has a platform for visitors to sign up to fitness sessions, family fun days or food consultations.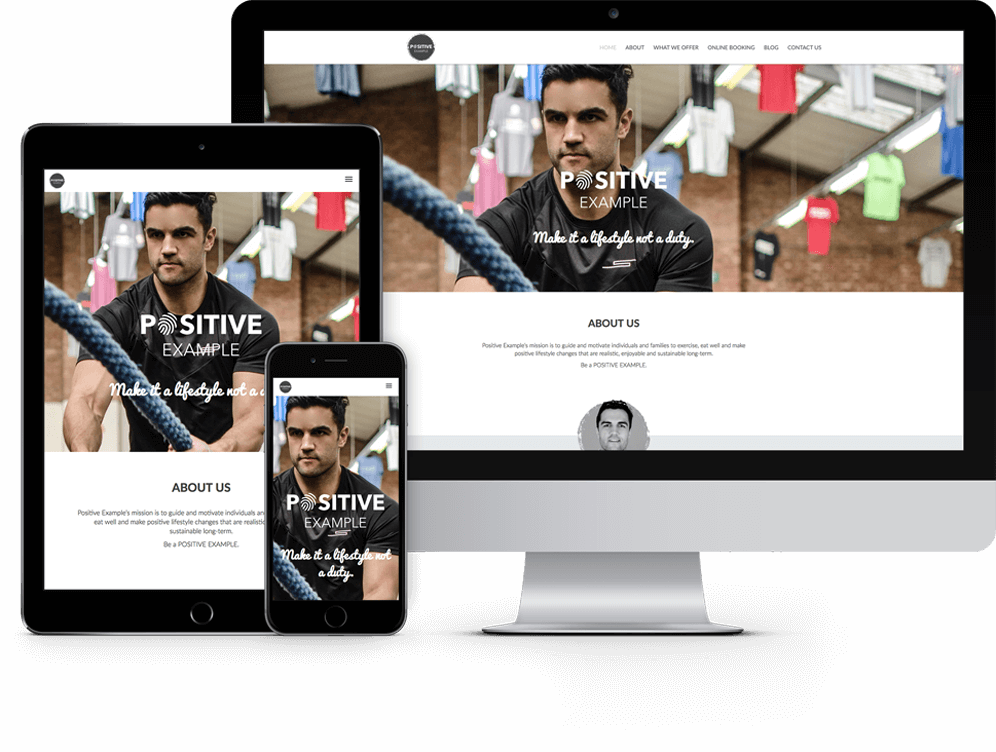 Because the owners, Chris and Nicola Brightwell, live hectic lives – running training sessions and juggling working life with a new baby – the site had to be easy for them to manage and update. The design also had to work well on all devices – as Chris and Nicola's clients are as busy as they are, and so a lot of communication and bookings take place via a smart phone.
We designed a logo for the company which not only works for traditional business materials such as headed paper and business cards, but also would sit comfortably on sportswear, as well as fitness and food accessories.