MZ Skin is the brainchild of Dr Maryam Zamani, a facial aesthetics doctor and surgeon, who wanted to fuse her medical experience with a desire to create a luxurious skincare brand.
We worked closely with MZ Skin's design agency which had produced newsletters and wanted us to code them up and distribute them within a very tight time frame.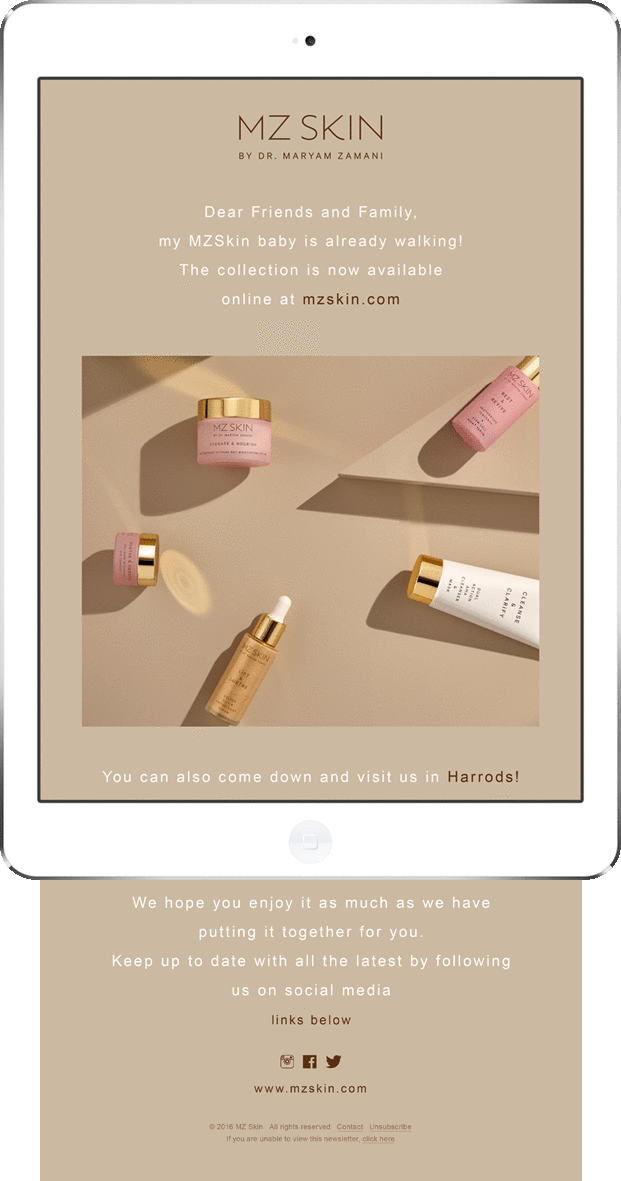 While we like to be involved with projects from the outset, our flexibility and 'can do' attitude mean that we are able and willing to work in a different capacity sometimes.
Coding efficiently and effectively is a hidden skill which many people forget. We pride ourselves on being able to provide this service at speed and on budget.