Professor Mike McNicholas is a consultant orthopaedic surgeon who specialises in knee injuries. His clinic in Cheshire offers help to private patients for all knee-related problems, from sports injuries to arthritis.
Professor McNicholas approached SoBold to build and design a website for his Knee Clinic, which reflected his team's experience and dedication to achieving the best results for patients.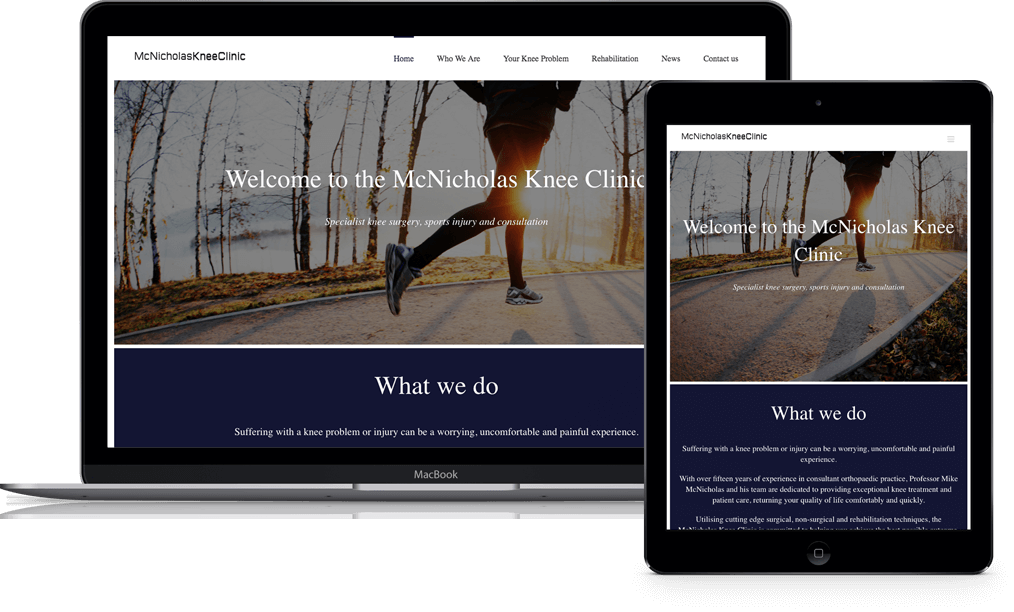 The main challenge was finding a time to talk, given the Professor's busy schedule.  Once we did, we had to be incredibly efficient, providing him with clear visuals, options and time-sensitive decisions.
Through careful listening and quick responses, we managed to deliver a practical website that the Professor liked within a relatively tight time-frame and on a limited budget.