We were briefed to build a website in three weeks for this new-launch video production company, as a vehicle for attracting new clients.  The owners – Jamie Keith and Will Vince – also requested a session with us on how to use the website to maximum effect.
Jamie had already set up a YouTube channel with video examples of the company's work – which is very modern and on trend.  We began by analysing the YouTube videos, so that the website design reflected the videographer's own work.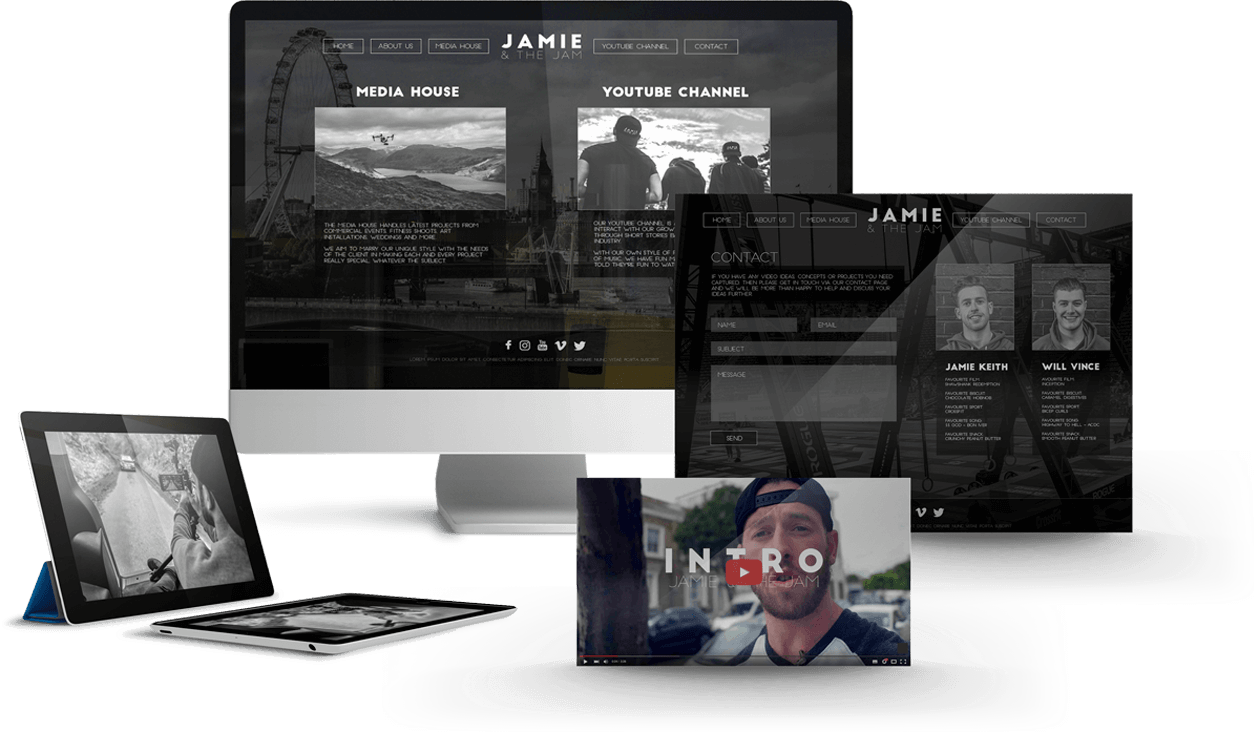 Through speedy and efficient communication, we quickly came up with a website design that Jamie and Will could relate to and, above all, like.
We also ensured that video updates on the YouTube channel automatically loaded onto the website to keep it fresh and current without Jamie and Will having to do anything.
Flexibility and efficiency were key to successfully launching this site in a very tight timescale.