Heavenly Riches is an independently owned luxury brands specialist and distributor operating in the United Kingdom. Specialising in fragrance, cosmetics, fashion accessories and food, Heavenly Riches are keen to make waves in the fast-paced luxury goods sector.
Heavenly Riches reached out to SoBold to design and overhaul the site's current layout, backed with an e-commerce strategy to sell their luxury products and establish their brand.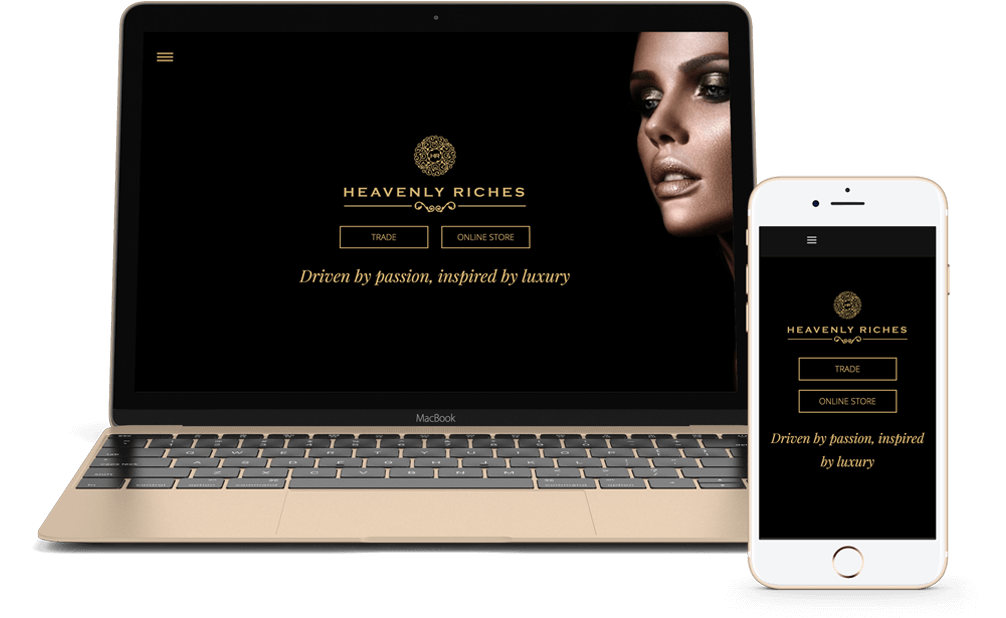 SoBold improved the shopping experience, with products carrying a more semantic categorisation to allow customers to find the products they want and convert more sales for Heavenly Riches.
We then created a new home page to allow different customers to funnel towards the correct area of Heavenly Riches, all with the goal of improving conversion rate and user experience.