A distinctly British and luxurious jewellers in the heart of Belgravia, the challenge presented by Elizabeth Gage was to refresh and modernise the brand's digital communication channels. Our solution involved the redesigning of the company's website to more accurately and appealingly reflect the brand's visual identity.
To fully understand the company ethos and the experience afforded to their customers, SoBold spent considerable time at the jewellers' showrooms collecting insights and performing research into the aesthetic qualities of a timeless brand.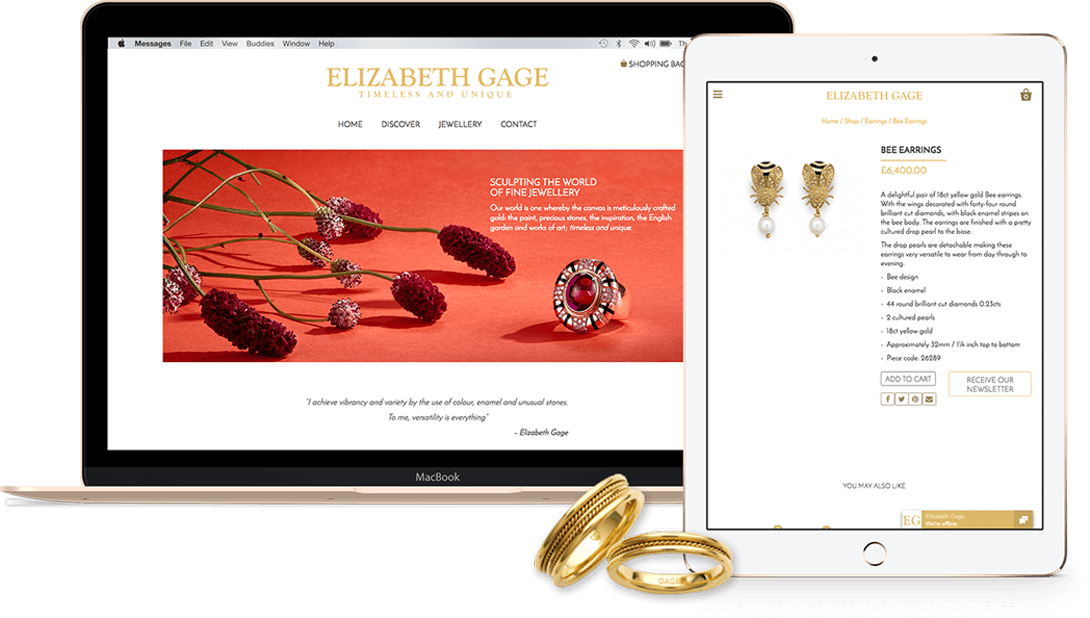 The design process followed during this project was an iterative one whereby the website evolved dynamically over time. Intensive collaboration between management at Elizabeth Gage and SoBold facilitated the use of a feedback loop whereby comments could be made and acted upon with a short turnaround.
Once the final design was agreed upon, our development team fired up the percolator and settled in to build the web platform from scratch.
Fully responsive. E-commerce to the core. Content Rich.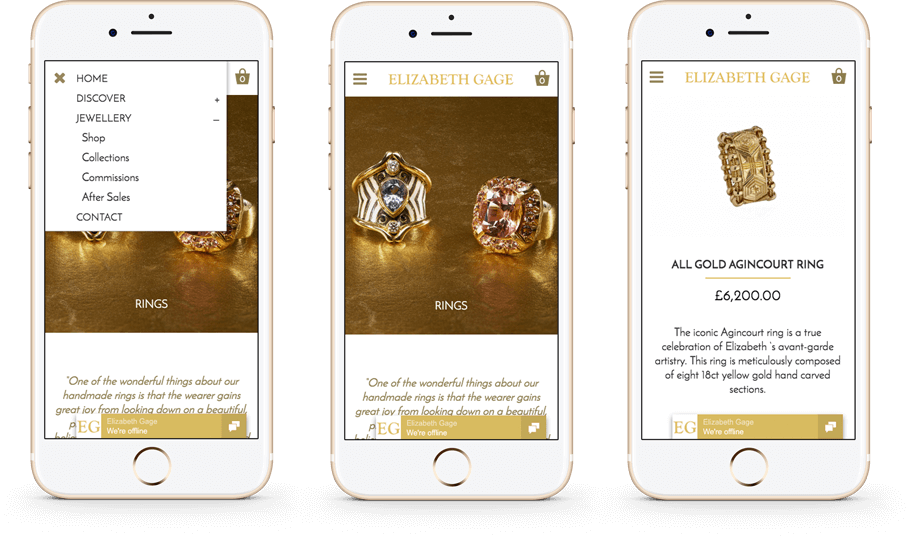 A formal end date was set, servers purchased, DNS records changed and the website went live. But our work didn't finish there, new websites take time bedding in. New technologies have learning curves and as a group of tech-heads, we know this better than anyone.
Whenever we deliver a new website, especially one built on an unfamiliar CMS, we'll take the time to make sure our client settles in properly. Workshops, telephone and email support are just some of the things we provide as standard in order to ensure a smooth transition.