ESH is a firm of chartered surveyors specialising in edge and out of town retail and leisure
Founded in 1993, they provide a range of services including investment and development advice, occupational agency and asset management, professional services and property management.
The old ESH website had not been updated in over 10 years. The website was not mobile friendly and was not dynamic which restricted them updating their content online. Their website is integrated with a retail management software called Completely Retail. SoBold had to design and build the new website with this integration in mind.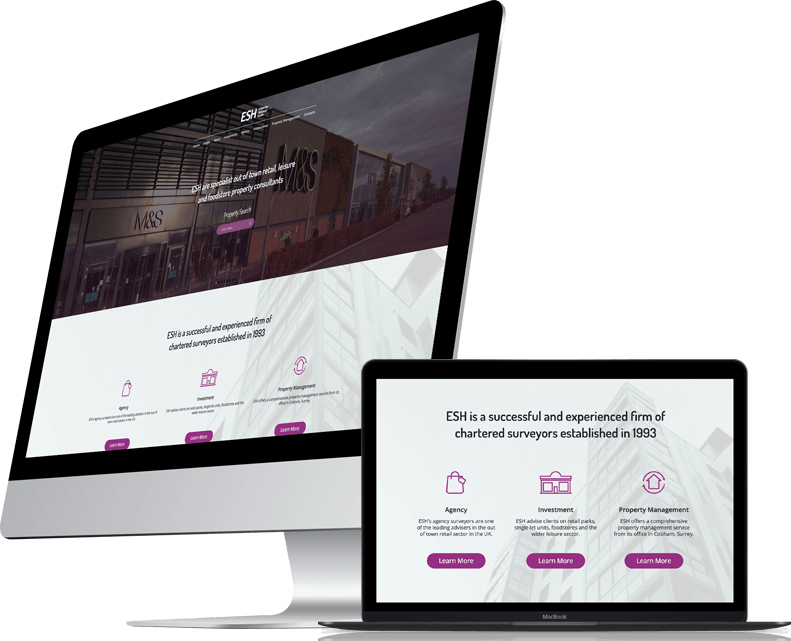 SoBold designed the website over a period of 4 weeks, going back and forth with ESH for feedback and coming up with new iterations. Once the initial desktop site was designed, SoBold worked on the mobile site design. SoBold designed separate website designs for mobile and tablet which was approved and went to development.
SoBold developed the new website including all integrations and ESH were delighted with the result.