CHS Healthcare provides dedicated hospital discharge management services and is widely commissioned by the NHS across England. It employs many nurses who specialise in continuing healthcare.
We were employed to create a social media presence for CHS Healthcare. Firstly, a twitter account to provide a voice on social care news and raise the company's profile with NHS commissioners. Secondly, LinkedIn Profiles to network with specialist nurses who could potentially work for CHS Healthcare.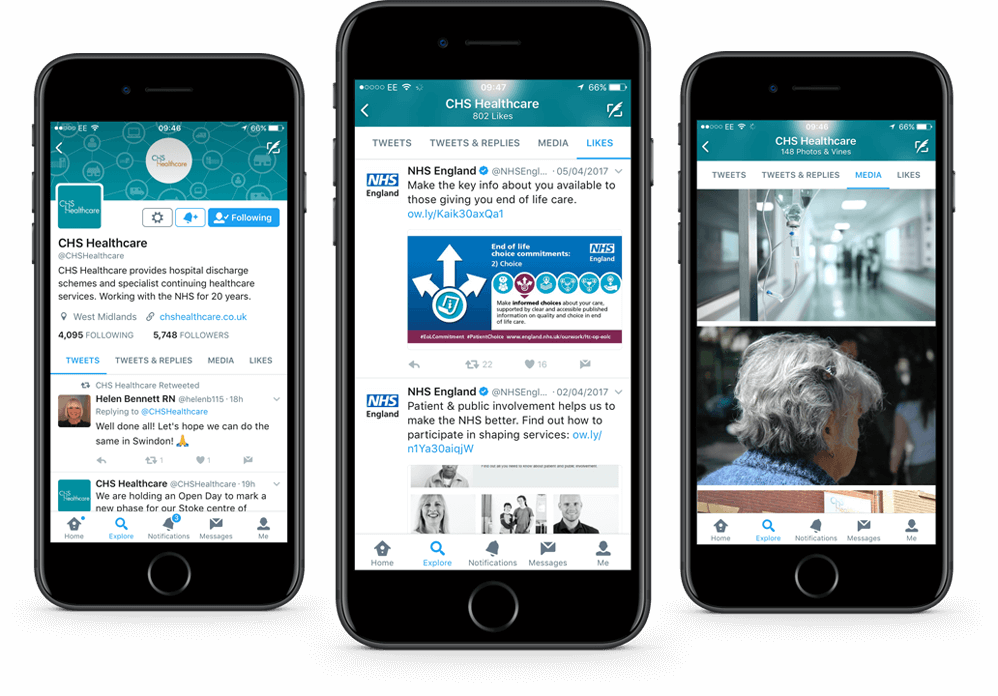 We tweet on behalf of CHS Healthcare every day @CHSHealthcare – sharing news from the company's offices across England and commenting on NHS news, attracting a following of more than 5,700.
Our work on The company's LinkedIn profiles lists over 2,000 nurses that the company has as part of their network as well as over 300 senior NHS professionals. Linkedin has been a successful part of their recruitment methods.
62 nurse members that CHS Healthcare employs and is followed by 138 specialist healthcare professionals.
SoBold have been consistently quick to respond to requests, including during evenings and weekends. Drive and enthusiasm has been maintained over two years, not simply in early months of each project. I would whole-heartedly recommend them as a company with top-notch expertise and one that is always willing to go the extra mile.