The Birmingham Prostate Clinic is a national centre of excellence, providing advanced treatment for prostate, bladder, penile and urethral conditions.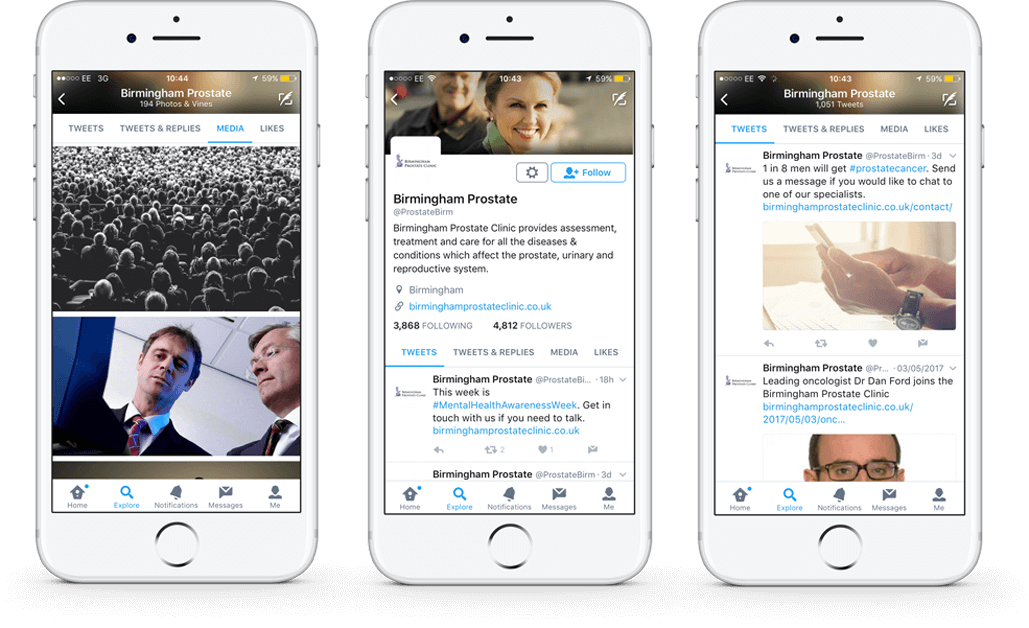 Through the clinic's twitter account @ProstateBirm we raise awareness of the conditions which the clinic can treat. As this is a private healthcare service, information posted is aimed at patients themselves who can either talk to their doctor about a referral or contact the clinic direct.
The twitter feed has more than 4,800 followers.
What immediately impressed me about SoBold was the ability they had to understand the business model of our company and thereby ensure not only that follower numbers quickly grew, but that we reached relevant audience with high quality content.