Arenko is a leading owner and operator of battery energy storage. Promoting an industry-interrupting partnership model with commercial and industrial companies to benefit from cutting-edge energy storage projects; Arenko provides solutions to allow companies to generate income from energy storage and meet their sustainability goals.
Arenko can provide companies with an effective energy solution where the current UK energy infrastructure falls short.
Arenko reached out to SoBold to discover how we could couple their business strategy with an equally unique and effective web presence. A rebuild of their website would accentuate their recently updated brand and allow Arenko to plant themselves firmly in the energy storage industry.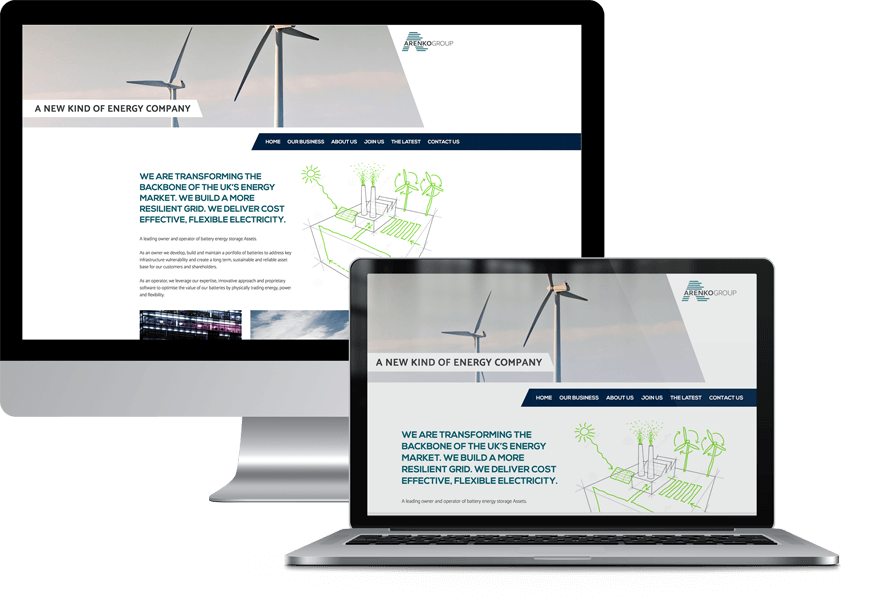 An important part of Web Development that makes SoBold a great choice for your next digital project is the expert contributions and collaboration of our Design and Development team. Arenko's branding needed to be reflected in the website's components, and SoBold factored that into every development decision in this project.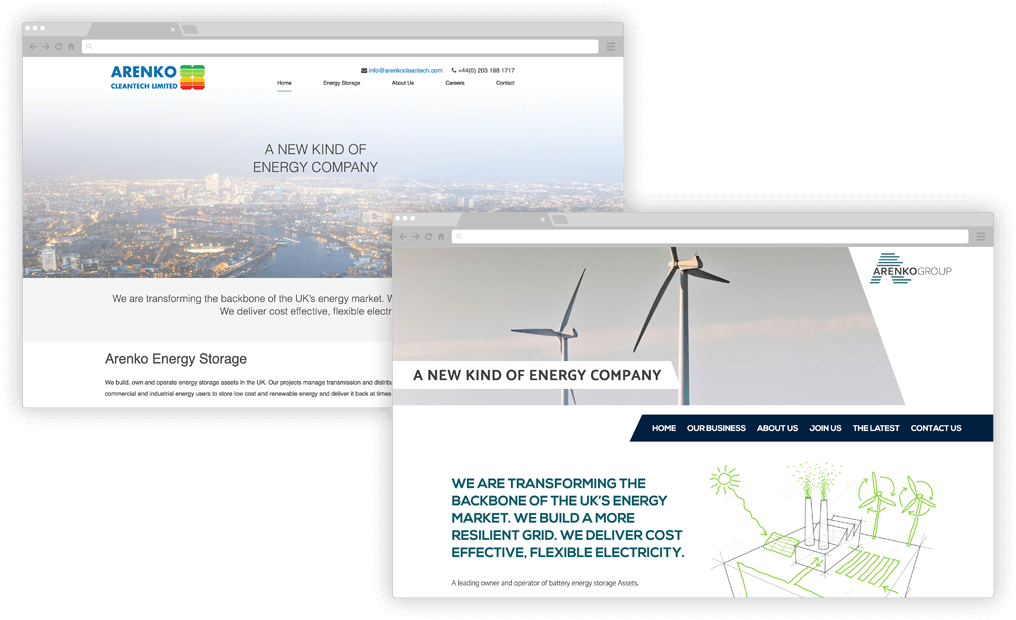 We delivered to Arenko a website that was fully customisable and used modern development practices to ensure a quick loading time. SoBold worked with Arenko to further improve their search engine rank position (SERP) through our tried-and-tested optimisation strategy.