Angle plc is a specialist medical diagnostic company with products in cancer diagnosis and foetal health. The company's main product (Parsortix) is a cell separation system which can capture very rare cells from the blood, including circulating tumor cells. Subsequent biopsies help doctors learn more about a patient's cancer and provide personalised care.
We have been working with ANGLE plc managing their social media presence and content distribution. As part of this, we have developed Linkedin Profiles to help build their network of oncologists, scientists, and potential collaborators who might use their products, leading to direct sales of the cell separation system.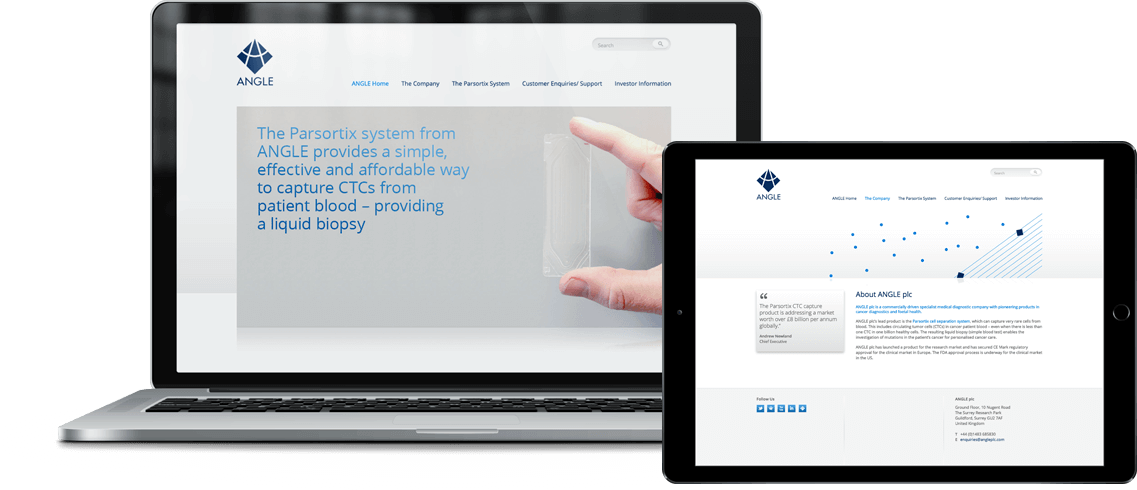 A Twitter feed about Rare Cell Separation (@Parsortix) was also created to raise awareness about the groundbreaking system, both for those who might purchase and use the service as well as potential shareholders wishing to invest in the company.
We keep the twitter feed up to date with regular uploads of news and information ensuring a constant rise in interest – to date @Parsotix has 18.5k followers. The level of trust between Angle and SoBold is such that we are able to create and post tweets without prior approval.
Following the success of our social media work, we are now developing video brochures for Angle, with slideshows explaining how Parsotix works and training videos for those using the system in hospitals.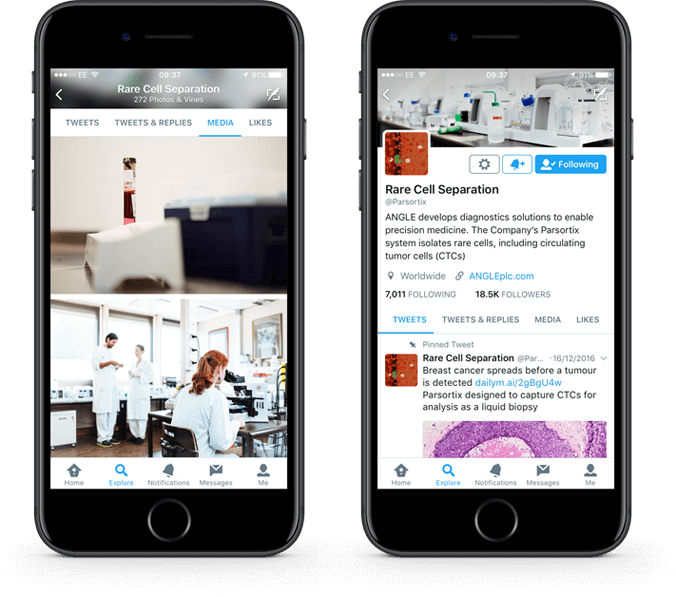 I have had the pleasure to work with Will and his team on building our brand presence. SoBold have been very creative and easily became a part of our team. We have seen significant uptake in our social media presence with an increase of 60% in traffic. I would highly recommend Will and SoBold.