We have developed two video brochures for this specialist medical diagnostic company. The first is a sales aid about the company's main product Parsortix – a cell separation system which can capture very rare cells from the blood, including circulating tumor cells.
The video brochure contains a presentation to help sales representatives explain to interested doctors how Parsortix will help them learn more about a patient's cancer and provide personalised care.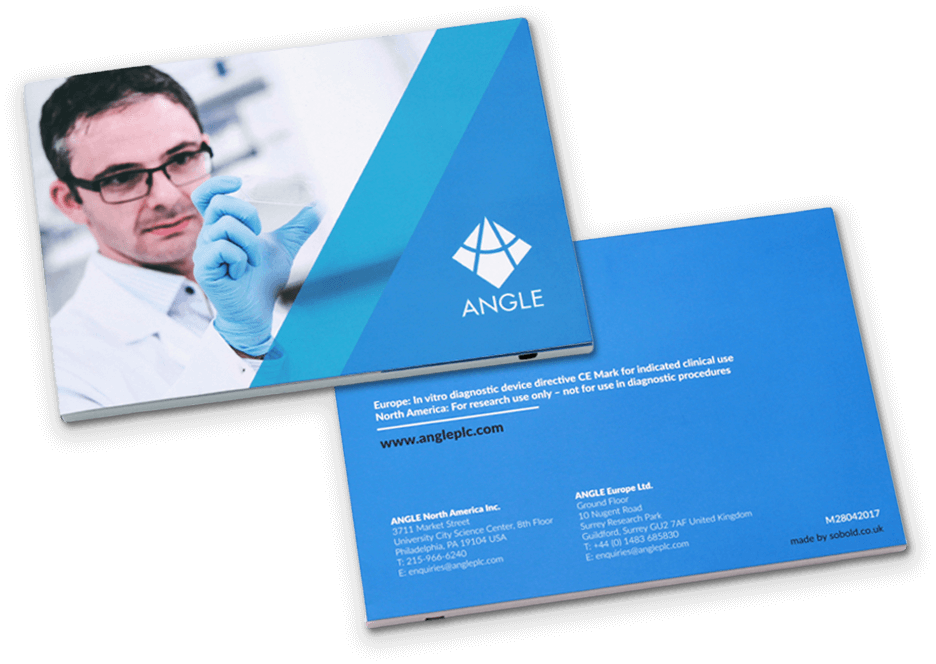 For those who purchase Parsortix we also produced a training brochure which helps them use the separation system to best effect.
As we had already developed the company's website and social media presence, we made sure that the video brochure design was in keeping with the brand image and of the same quality as the rest of Angle's marketing materials.