We designed and developed a website for former professional sportsman Christian Lewis-Pratt who now provides personal fitness coaching for individuals and groups.
As well as promoting Christian's services as an instructor, the website also serves as a platform for his blogs, podcasts and videos which are designed to entertain, educate and encourage people to lead a happy and healthy lifestyle.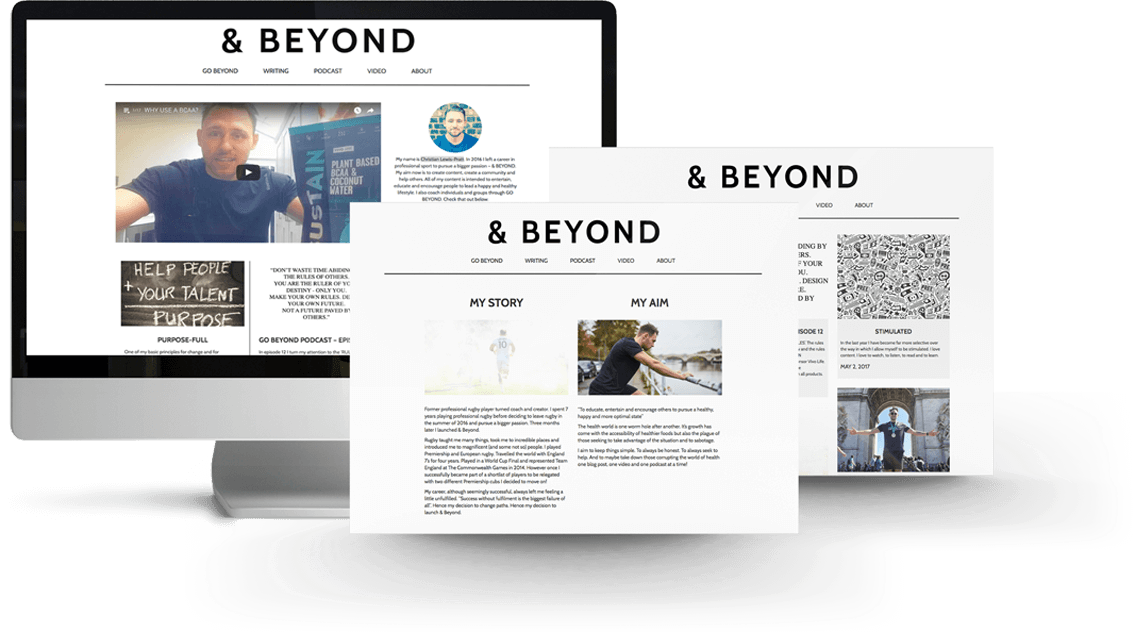 Because Christian is in the early stages of his business, the website was developed on a low budget and with only a few assets and copy developed.
However, as his business has grown so has our relationship with him, and we are in the process of installing a payment system on the site to make it easier for people to book fitness sessions.