Amplitude Clinical Outcomes produces web-based software for a variety of treatment pathways, whether patients are seen privately or in the NHS. The Amplitude pro series measures patients' progress, monitors reduction in symptoms and ensures they receive the best possible care.
The pro software sends electronic questionnaires to patients at defined intervals, which can be completed on PCs, tablets or smartphones. Doctors can monitor patients' progress and add information about their health, treatment and subsequent recovery.
Amplitude got in touch with us because its website wasn't doing everything the company wanted.  They required a site that they could manage themselves and provide those working in healthcare with the information they required to purchase the software.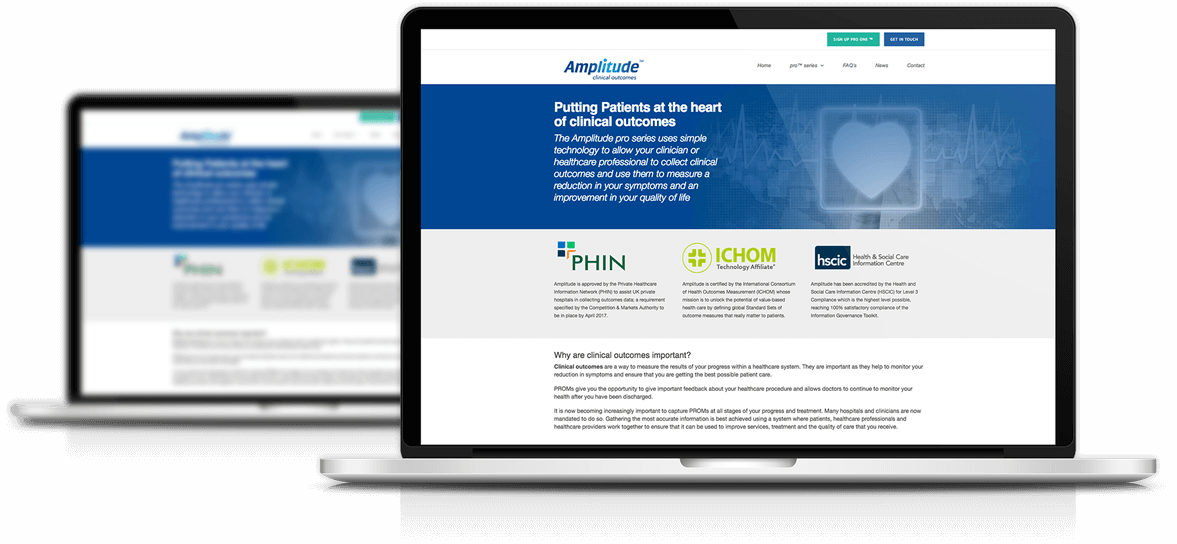 We therefore rebuilt and redesigned the web site so that Amplitude staff could manage it in-house.  We also worked on the site's SEO ensuring that they were ranking on their chosen keywords. As a result of our work we managed to get Amplitude ranking in the Google Answer box as well as ahead of any other competitors for their keyword "clinical outcomes"
Throughout our work with Amplitude we managed employee's Linked-In profiles to build their networks in their chosen sectors and fields.
Once this was done, we worked with them to develop an email marketing campaign designed to promote the Amplitude system amongst hospitals, surgeons and private practices.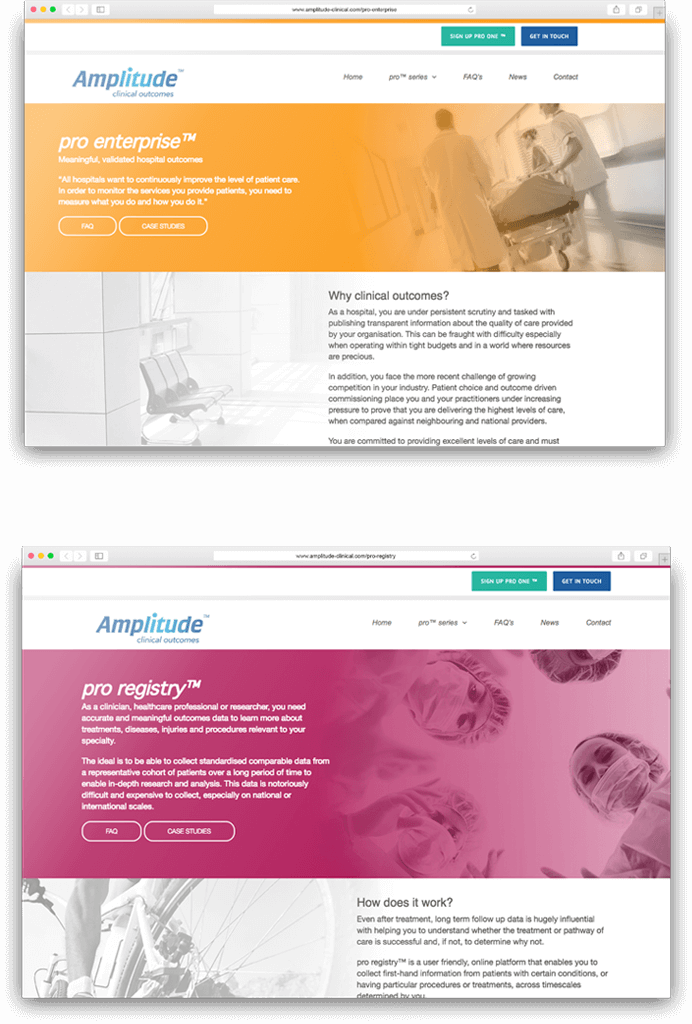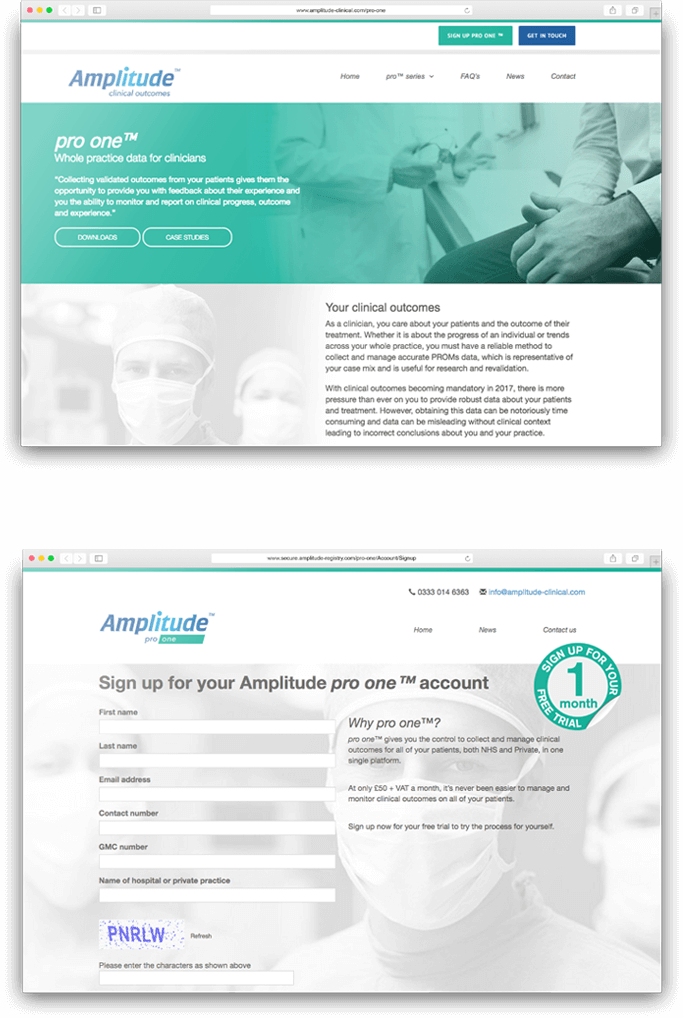 The level of service we have received from SoBold has been exceptional. They took the time to get to know our complex business and audiences and subsequently revamped our digital marketing strategy, including the management of two new website builds and a successful international lead generation campaign.