In such a competitive industry, a strong Restaurant SEO strategy can hand customers to you on a plate.
As a restaurant owner, one of your main goals will inevitably be to gain more publicity and attract more customers through your doors. However, in order to achieve this goal, it's essential to do at least a little bit of Restaurant focused SEO for your website.
If you're not familiar with SEO (search engine optimisation) it can be easy to feel a little intimidated by it, but there's no reason why you should feel this way.
In fact, search engine optimisation is one of the top marketing strategies for restaurants, other than having an online ordering system. In order to ensure that your restaurant gets the most from its website, all you need to know is the basics. In order to help you out, we've put together this list of a few good SEO techniques that no restaurant owner should ignore for their website.
Set Up Google+ and list your business
One of the first things that you should do when opening your restaurant is claim the Google+ listing for it.
With a Google+ page, your restaurant's website will rank higher in Google's search engine results. So, how do you claim a Google+ page as belonging to your business? The process is quite simple – all you will need to do is carry out a search for your restaurant on Google, and if it is listed, navigate to the page. Then, select 'Manage This Page', and sign in with your Google account.
Once you are signed in, you will be required to verify the fact that you are the actual owner of the restaurant. There are two different ways in which you can verify ownership. The first method requires you to receive a telephone call at the phone number which is on file, or you can have Google send a postcard containing a verification code through the mail to the address on file. Once you have received the code, you will need to enter it online for verification. If there is no listing available for your restaurant, you can easily set up your own Google+ page for it, free of charge.
Keyword Research
In order to rank higher in search engine results, it's important to optimise your site for certain keywords related to your business.
But, how do you know which keywords are the right ones to choose when it comes to what your customers are searching for?
Fortunately, there are a number of different tools which you can use for this, including the Google AdWords Keywords Tool. When using the tool, you should begin with searching for strings of keywords which relate to your business.
For example, you could search the name of your city along with 'restaurants'. You will then be able to see the number of times that the particular keyword is searched for each month, and any competition that it has. You can then use this information to choose which keywords you are going to target on your website, or simply use it to choose the keywords that you will run Google Ads on. The goal is to choose keywords that receive a high number of searches, but have a low level of competition.
Publish Your Menu
If you do not have your restaurant's menu published on the site, you are missing out on a potentially large number of new customers.
Users commonly use web search engines such as Google to find menus for specific restaurants, so it's important to ensure that yours is on your site where it can be crawled by Google. Including a dedicated 'Menu' page on your site will ensure that it is easy to find, and ensure that you use HTML, rather than an image, for your menu. This enables search engines to crawl the page so that your menu will appear in any relevant search engine results.
Including a downloadable PDF version of the menu also allows for additional reach through word of mouth and for easier consumption on mobile.
Get Reviews
Customer reviews are one of the best ways to encourage new customers to come and dine in your restaurant, but did you know that they're also great for improving SEO as well?
When Google sees that your business is getting a lot of positive recognition, it's possible that you could get a boost in search engine rankings that are relevant to your business. Creating a 'Reviews' page on your website makes it easy for both your visitors and search engine crawlers to discover. Encourage your customers to leave positive reviews of your restaurant, and feature the best ones on your site.
Remember that restaurants are a social activity and a strong SEO strategy compliments an already great restaurant experience. Once you have them finding you online, make sure they are so impressed in person that they have the need to hop back online and tell the world.
Mobile-Friendliness
These days, we do everything on our smartphones – whether it's searching for new products to buy, doing shopping, banking, or of course finding the best restaurants in town. Considering that so many people rely heavily on mobile devices these days, it's vital that your website both looks great and functions well on any mobile device, whether it's a small iPhone or a large-screen tablet.
Not only that, but Google actually ranks mobile-friendly websites higher in the mobile search results. Making sure that you have a mobile-friendly, responsive design for your website is a sure way to get a boost in the search rankings as well as earn a good reputation from your customers. You can even check your site with the free Mobile-Friendly Testing tool provided by Google.
Fortunately, restaurant marketing focuses on visual persuasion over lots of text description, and for mobile users:  an optimised picture truly does speak a thousand words.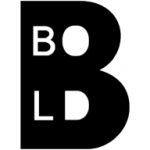 SoBold offers expert Hospitality Website Design and SEO for your restaurant – Find out why we're the leading Digital Marketing Consultancy in London.
As a restaurant owner, you'll know that it takes a lot more than just tasty food to entice new customers through your door. With more and more people searching for new places to eat online, it's important to make sure that your website is optimised.